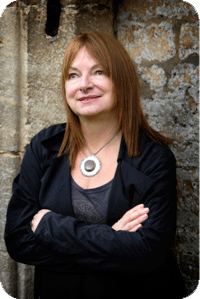 ello and welcome to my website. Thank you for calling in and I hope you enjoy your visit enough to return. First, before you explore its treasures, let me tell you about myself.



live near Oxford City in England in a very old village. You can see the church in the background of a few of my author photographs. I used to teach History in a local comprehensive. Now I am fortunate enough to be able to write full-time, review for The Historical Novel Society, participate in conferences and attend RNA (Romantic Novel Association) functions and writerly events.
If you enjoy my novels I would love to hear from you. My contact details for writing or book related questions are on this website.
The Daughter of Hastings Trilogy - See 'Books' for more information