I have always been a fan of E.M Foster's novel A Passage To India. It encapsulates the tense atmosphere that can emerge from the meeting of two very different cultures when one culture conquers and as a consequence considers itself superior to the other.In Foster's novel this tension is presented in the central enigma of what happened in the caves at Marabar. It was a mysterious event owing much to a strange English woman's overactive imagination as she sought an authentic Indian experience. It almost destroyed the dashing Dr Assiz who misunderstood the Anglo-Indian. The novel preserves an intriguing atmosphere throughout. And, decades on, no matter how much India has been influenced by Western powers in the past, or how commercially and technically powerful this vast country is today, India retains a sense of mystery. This winter we visited India, beginning our trip in Bangalore, just before Christmas. Although A Passage to India is set near Calcutta, the movie was filmed close to the Nilgiri Hills.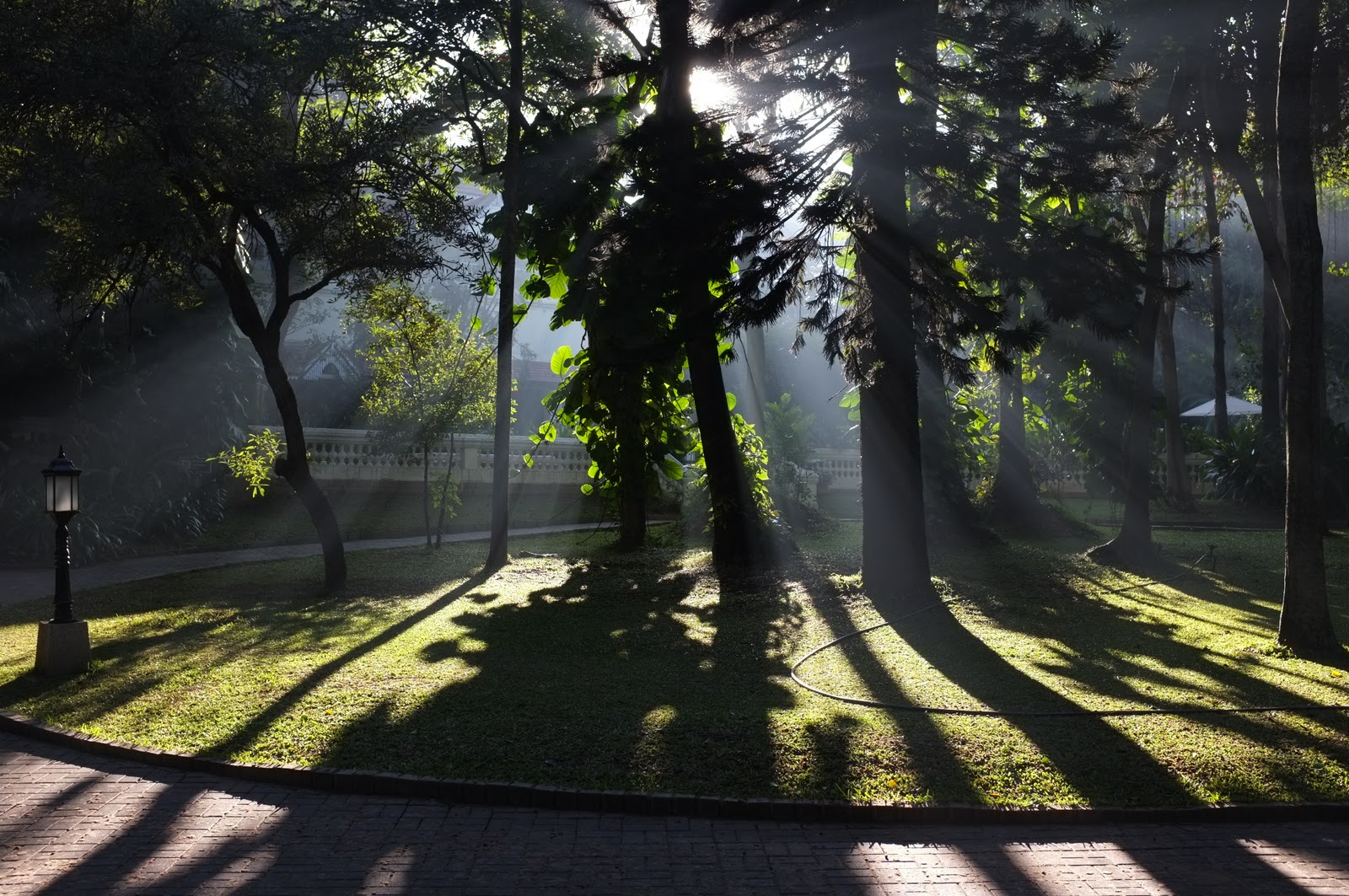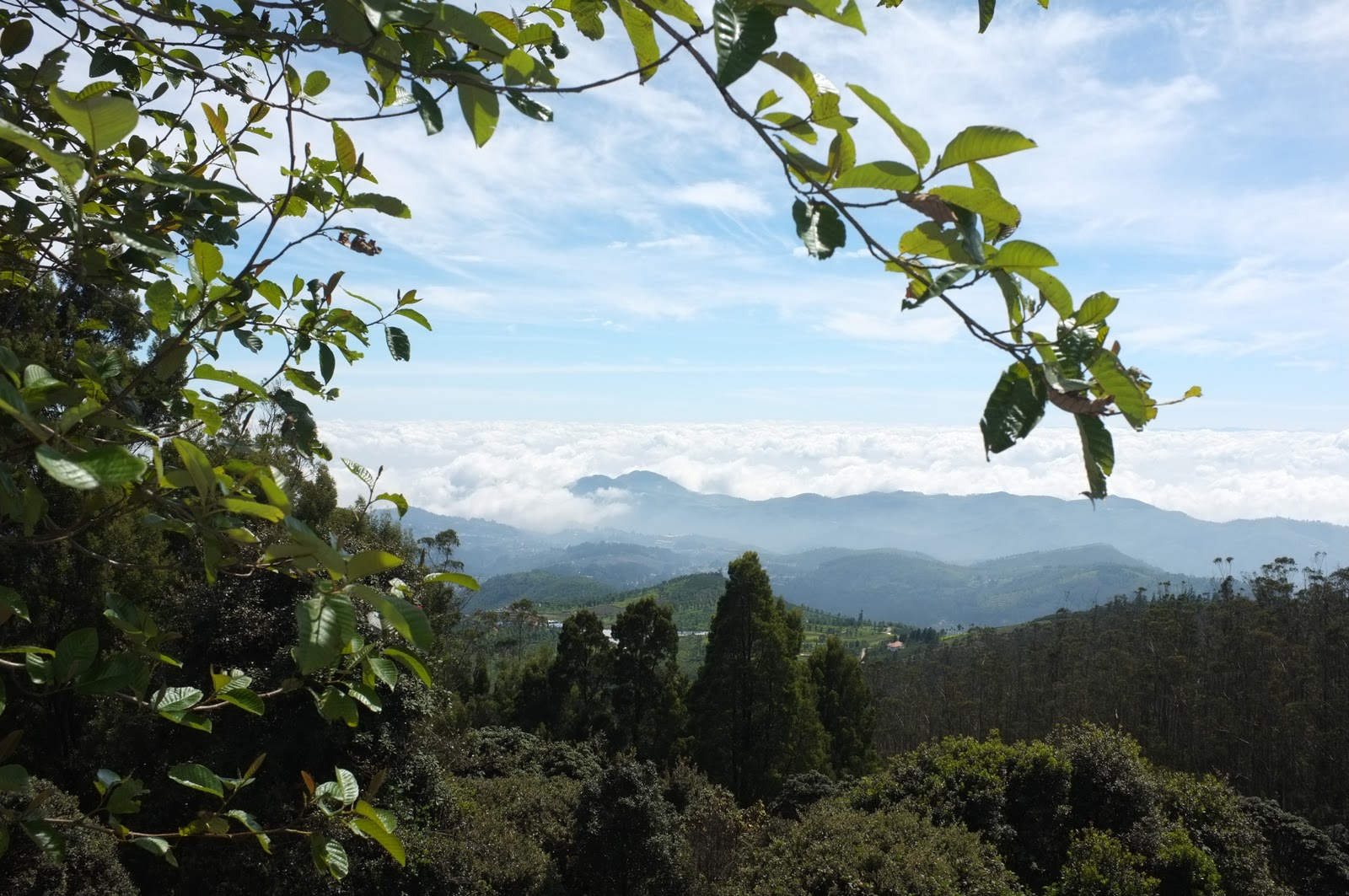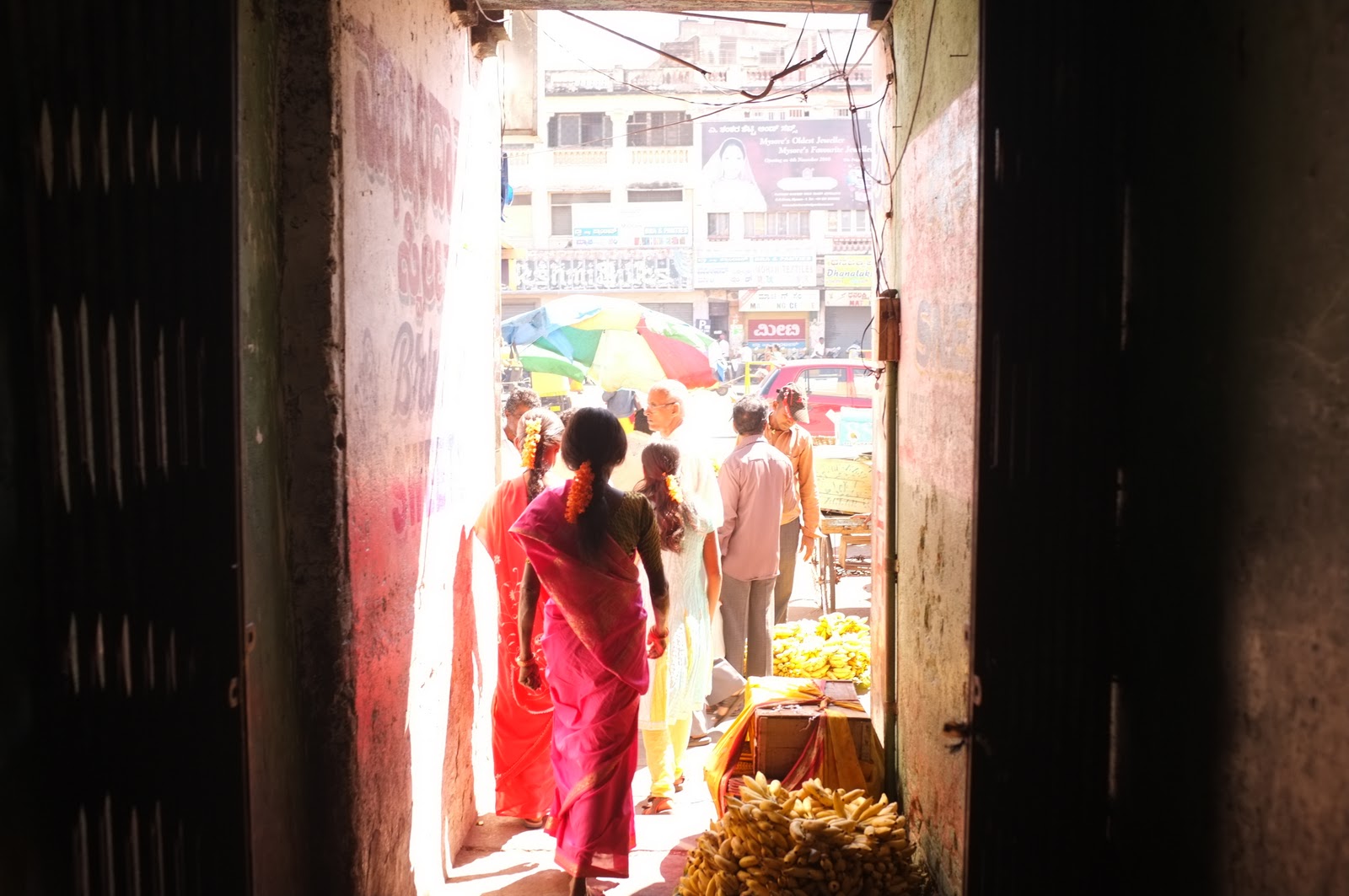 On Christmas Eve we visited The Maharajah's Palace in Bangalore. This palace was built during the late eighteen hundreds when Queen Victoria was Empress of India and the architecture of the Raj influenced the building projects of wealthy Indian rulers who adapted an English vernacular in an Indian context. The palace in Bangalore imitates Windsor Castle and its state rooms are decorated in Gothic, Tudor and Art Nouveau styles. Within the English exterior the architecture accommodated Indian religious and social mores. For example, a screen allowed the Majarajah's wives to view proceedings in the state room whilst remaining hidden.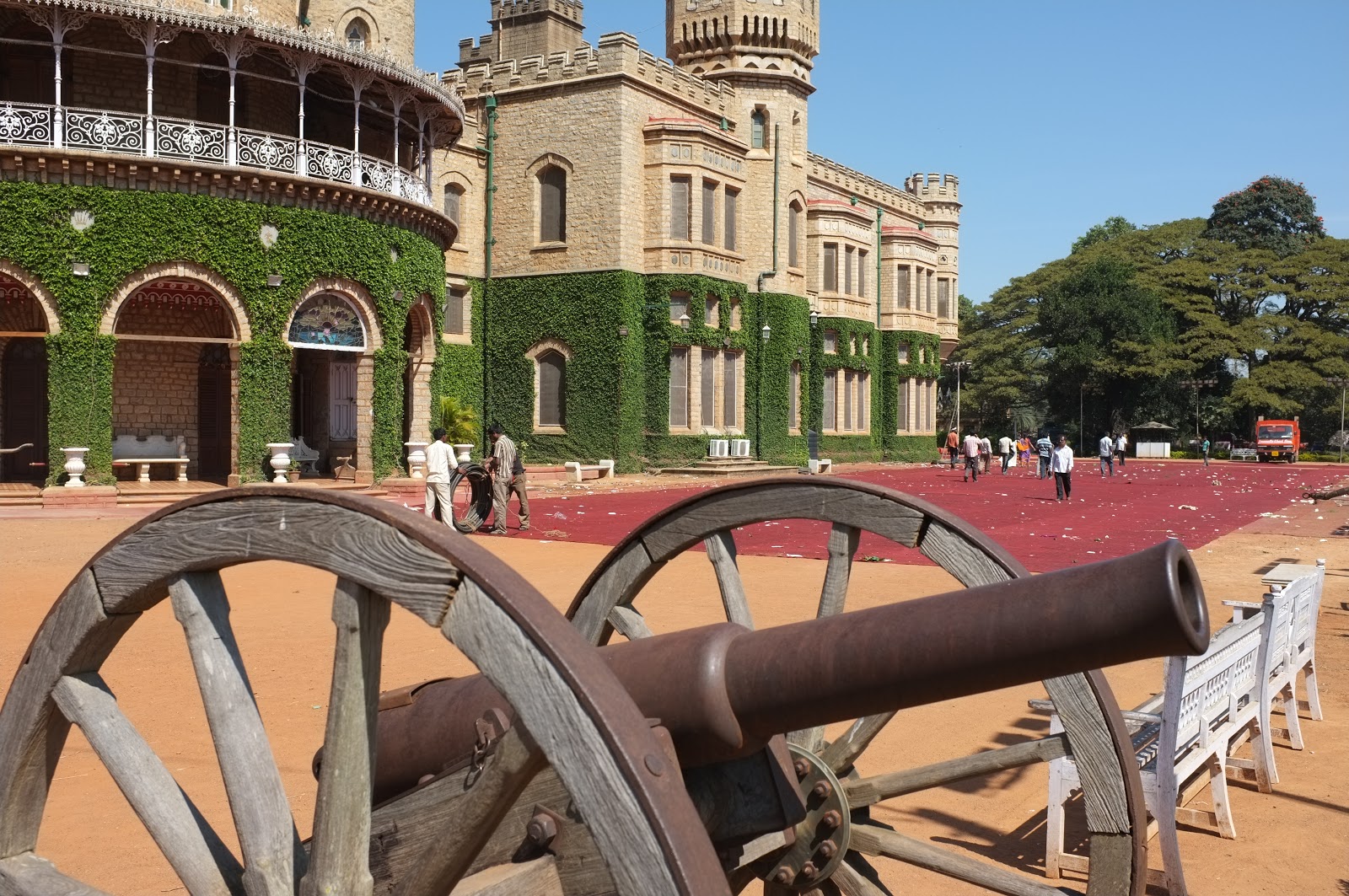 In cities such as Bangalore bookshops are chaotic temples to literature and learning.These often straddle several floors where books are piled up in higglety piggelty fashion inviting relaxed exploration. There is a profound respect for education in India. I perused endless collections of European classics as well as many modern Indian writers, many of whom I had never known about, all for me, the lover of novels, a fascinating discovery. India's book palaces offer a beautiful mingling of cultures and, despite market place changes such as the e reader, book shops remain glorious glory holes of literature. Film, too, thrives here, both Indian and Western, Bollywood and Hollywood, and, at the moment, as in the West, The Girl with the Dragon Tattoo has opened to extravagant promotion.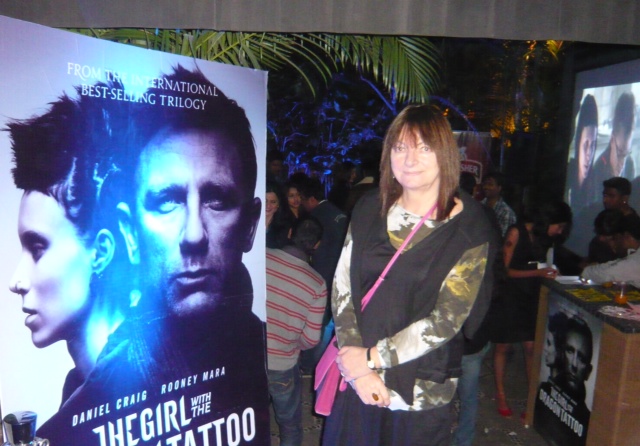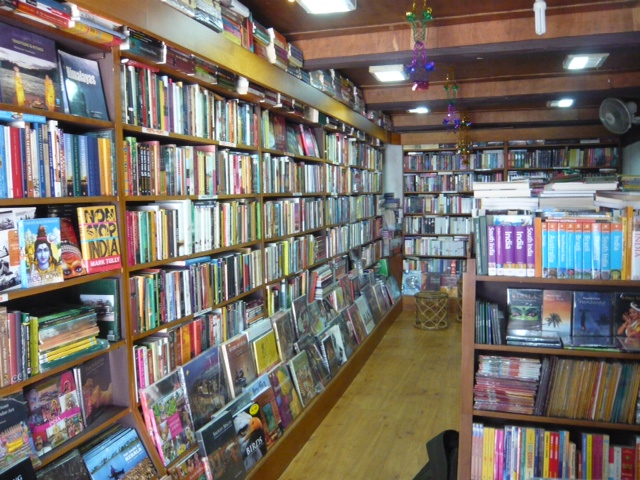 Christmas Day in Bangalore was both an old fashioned and contemporary dining experience. As happens during Indian festivals, a complex flower pattern was created on the hallway floor leading to our hotel room. The hotel garden was exquisitely transformed for a very English Christmas brunch of turkey and trimmings accompanied by a live band. As we were meeting friends later that evening we opted to join them for Christmas dinner and dined out under the moon. Taj Hotels generally offer a sophisticated cuisine combining east and west in a pan-Indian experience, and The Taj West End in Bangalore is a calm haven in a busy and polluted city.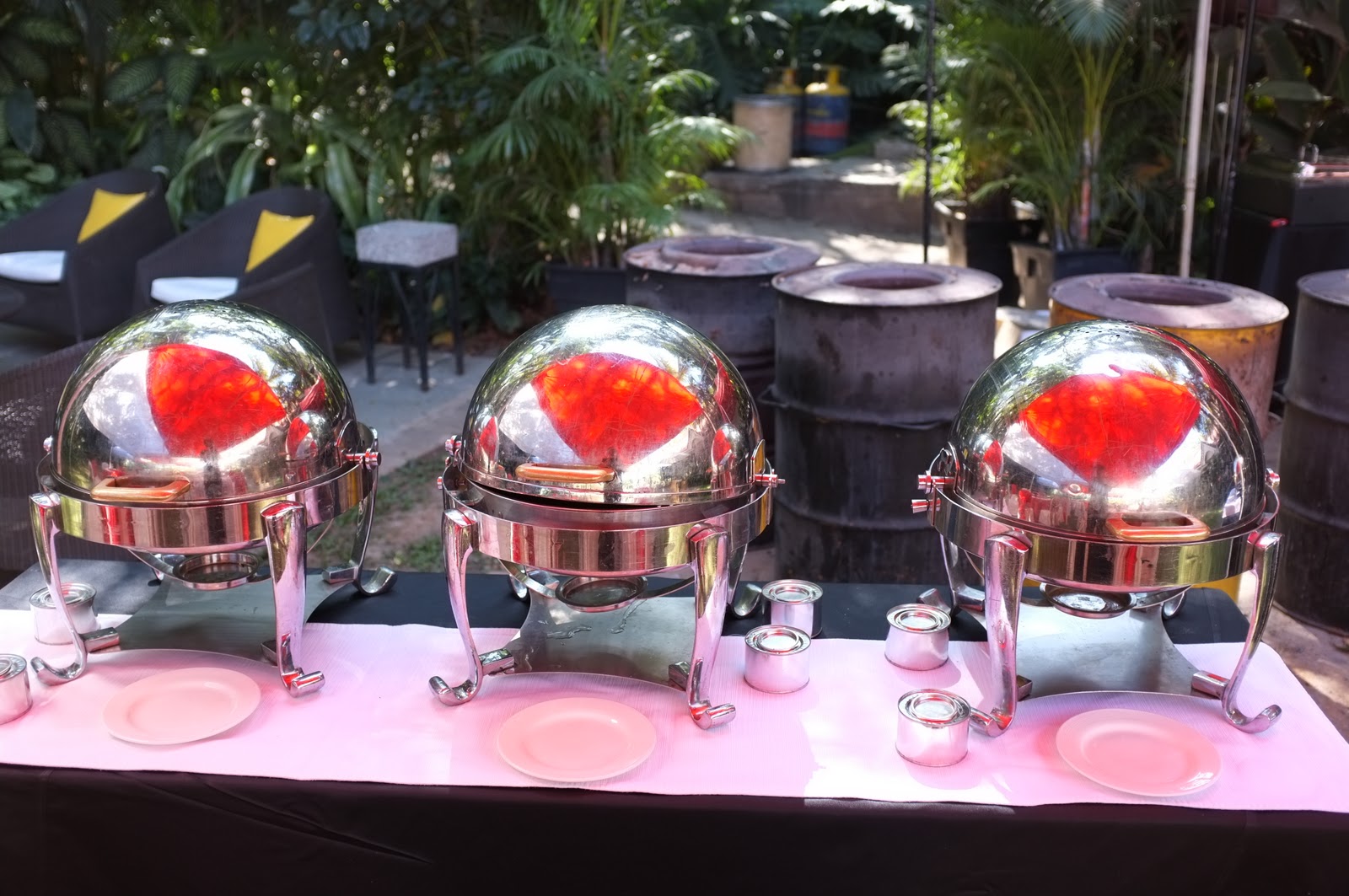 And now we are in Kerala for New Year, right in the very south where warm breezes float in from the Indian Ocean and evenings promise magnificent sunsets. Around six o'clock in Varkala, Europeans and Indians flock onto the beach and amble along the cliff top walk where they watch an explosion of colour as the sun goes down. As we eat fresh fish barbecued with spices, there is a sense of magic. Where-ever we travel, whether the beach, cities such as Bangalore, Cochin or Mysore, the Nilgiri Railway to the hill station of Oooti or on Kumarakom Lake, an elusive quality haunts India, a mysterious essence that is as relevant today as it was in the bygone era of the Raj when E.M Foster wrote his enduring novel, A Passage To India.