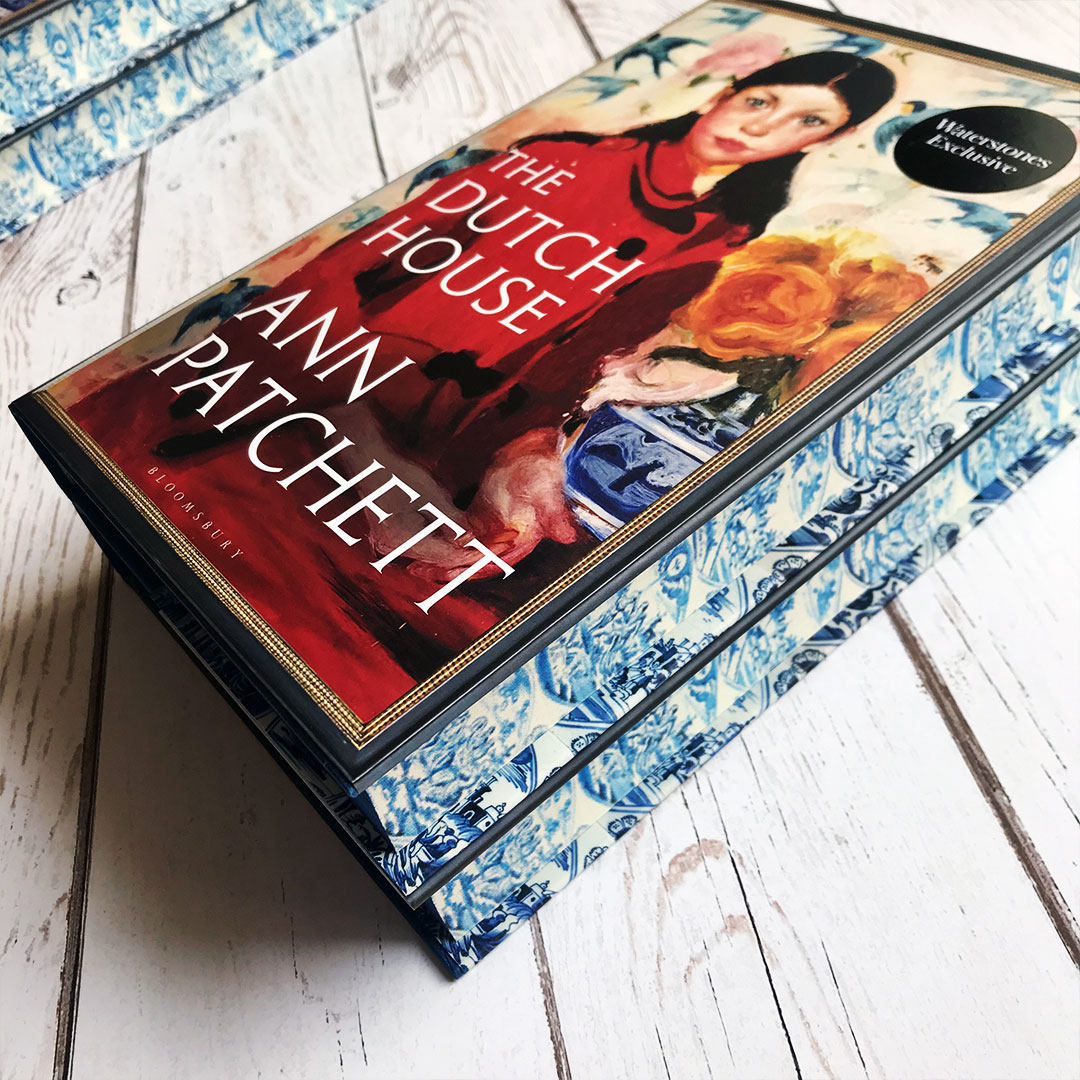 Today on The Writers Hub I would like to share a review of my favourite novel of this summer. I had the privilege of visiting Ann's Bookshop in Nashville in June. Of course I was tempted and returned to Oxford with a few books by this author whom I had not read before. The cover is beautiful but the story is extraordinary.
The Dutch House
by Ann Patchett
Pub Date: 24 Sep 2019
Review by
Carol M, Reviewer
Last updated on 13 Aug 2019
My Recommendation
The Dutch House is a beautifully constructed novel. It's a great American novel about a family that spans five decades and more. The narative is told by Danny whose voice Anne Patchett captures with superb realism. She skilfully characterises Danny's essence as a small boy, as a young man and as a middle-aged father. Danny tells us the story is about his sister, Maeve, but this book is really much , much more than about his sister's experience. The story is about both siblings and those who have shared or touched their lives. The Dutch House, itself, is a character within this novel of character because the extraordinary house remains a constant in the protagonists' lives unchanging even though those who have lived there grow and change as people. They survive life's battering and changing personal circumstances. Maeve is diabetic from childhood. She cares for Danny when they are thrown out of their home by their stepmother. Danny and Maeve, throughout their tangled lives, have eachother as a constant but like migratory birds  they are drawn back over and over to the Dutch House to look in from the outside, analyse circumstances and remember. This is a novel about relationships, rites of passage, growing older with understanding and grace. It's about experience, hurt and Importantly, forgiveness. The Dutch House is an exceptionally poignant novel with many wise passages. It's funny, warm, endearing and enchanting. Many scenes remain long after the final page is turned but above all remarkable for this reader, lingering long after the last page was turned are pictures of the house in frost and May, Danny's daughter as a mouse in The Nutcracker Ballet. It's a tense scene that is perfect because it pulls everything the book is about together. The final scenes also are exquisitely portrayed. On the surface it is a moving novel about abandoned siblings and the importance of the house they grew up in to them. It's really a novel about how past and present converge but above all it contains a nuanced and gripping narrative drive ( no spoilers) with perceptive writing about relationships where occasionally characters flit in and out like ghosts and at other times these same secondary characters draw our full attention to them. Ann Patchett has a wonderful voice reminiscent of Anne Tyler and Jeffrey Eugenides with a dash of John Updike. This is the first of her novels I have read. It certainly won't be the last.