It feels as if it has been such a long time since I climbed on an Easy Jet flight in Kalamata on 1st July to return to my Oxfordshire village. Yet, tomorrow, I climb back onto a plane to return to Greece for August and September. It has been absolutely wonderful to be home. I have had a fabulous July with family and friends. The English weather has been glorious with echoes of my long ago summers of childhood. Of course, as we well know, memory has a knack of playing tricks and I remember only the best days, the sun-filled days. These were in Donegal where we passed our childhood holidays recreating adventures inspired by The Famous Five, The Adventure Stories or Swallows and Amazons.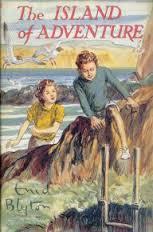 We actually did have an island to walk out to. This happened when the tide parted and exposed a sea-weedy pathway over damp yellow sands. There was just enough time to have a picnic on our island of adventure with our squashy chocolate bars, soggy tomato sandwiches and lemonade before the tide closed the temporary sea parting in again. Often we had to hurry back, racing against the tide. There was a haunted house and mountains behind us to return to where we imagined that smugglers flashed lights with morse code signals to guide suspicious boats into our bay under cover of darkness on moonless nights. There were sand dunes and rocks and for wet days transfers from a tiny shop, an Aladdin's cave, card games and, best of all, imported American comics you could never get in England. These had superman and batman and other amazing superheroes whose adventures we children read long before the movies made them universally famous.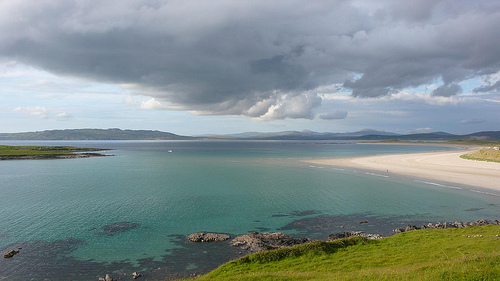 July of 2014 began with a conference and a wedding. I spent a whole week teaching myself how to do a power point presentation. My very power point literate son who works in IT checked and passed my talk on Medieval Women. It was I must say a success. The slides came up at the right time. The talk enhanced the slides. The delegates enjoyed it and some asked me to sign bookmarks of The Handfasted Wife and The Swan-Daughter. Some said that they had written reams of notes and found ideas within the talk for their WIPs (their work in progress). The RNA conference was held at The Harper Adams University in Shropshire which was a fabulous venue. The weather was superb and Shropshire has quintessentially English villages. Some of us authors of historical fiction, dressed in period costume for a book event in the Victorian Iron Bridge Museum.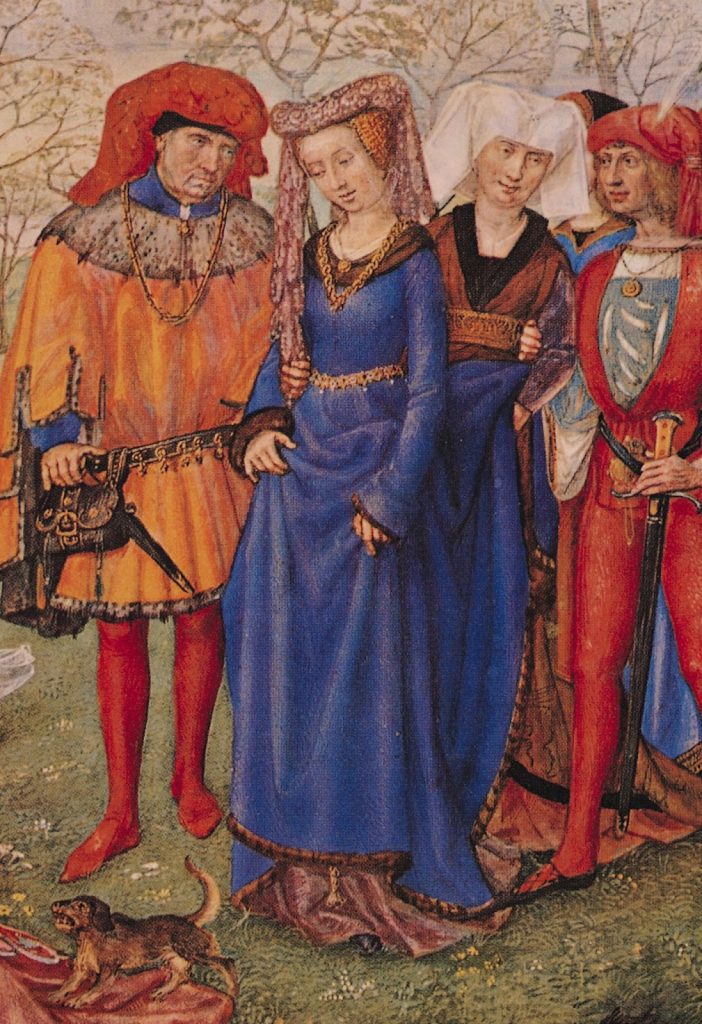 Unfortunately I was not able to stay for the whole conference because I had to dash home for a wedding in our village. This was the first of the summer salmon and ham events, of which has become in the history of my village 'the ham and salmon summer'. The wedding took place in our medieval church and was followed by a reception in the groom's family's garden.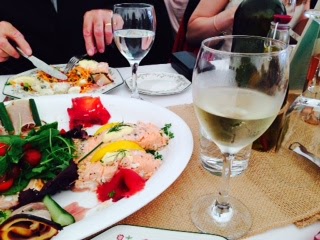 The second ham and salmon event was a wedding anniversary party with a live band. This was held in our village Sports and Social Hall. The second wedding which we celebrated this weekend was very special. After the church ceremony but before the reception we had cup cakes and iced tea in the churchyard. The reception was idyllic. It was as if we had walked back in time as all the food was catered in a marquee in a garden, field and orchard. The catering was home-grown and a lot of work but it was a great success.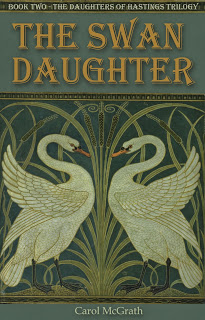 The biggest event for me this July was the publication of The Swan-Daughter as an e book on 24th July. If you have not yet read it , do. Here is the amazon link for The Swan-Daughter :
http://tinyurl.com/qz9lfju
I hope your summer so far has been as enjoyable as my own.