Nowadays it is a given that Publishers expect every writer to actively promote their own novels. Once the book is finally published the next duty that falls to the writer is to bring it to the attention of the great book-buying public in whatever creative or underhand way that they can. What would be the point of all the effort, years of it in some cases, unless the book reaches its intended audience?
One such promotional opportunity unexpectedly presented itself to me yesterday afternoon. I was at London's National Theatre and had just come out of seeing Maxim Gorky's Children of the Sun in The Lyttleton. I was slightly dazed because I had just experienced what must have been the most explosive conclusion to any theatrical production I have ever seen. Here, I shall say no more. You need to see it for yourself.
http://www.nationaltheatre.org.uk/shows/children-of-the-sun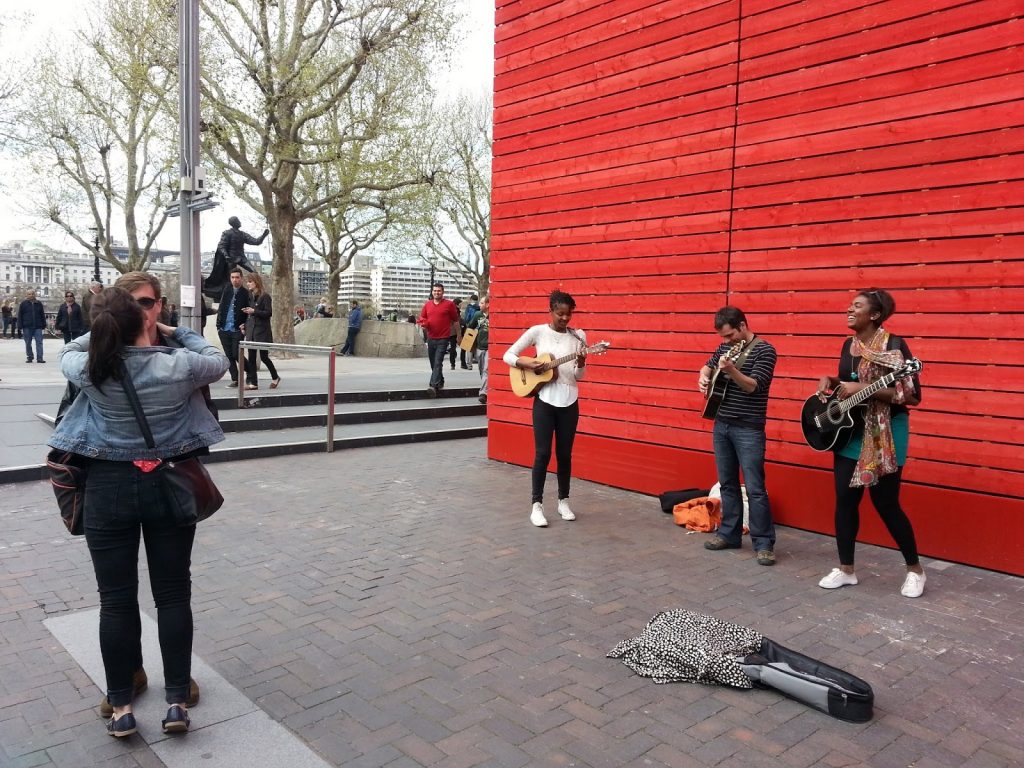 The National Theatre has recently created additional public and performance spaces by extending outwards under the eaves of the existing building. The new performance space is a huge red wooden shed which they have imaginatively called 'The Shed'. It was in this space that I took part in what could only be described as the bastard child of Karaoke, a Talkshow for the masses, Talkaoke! Yes, Talkaoke.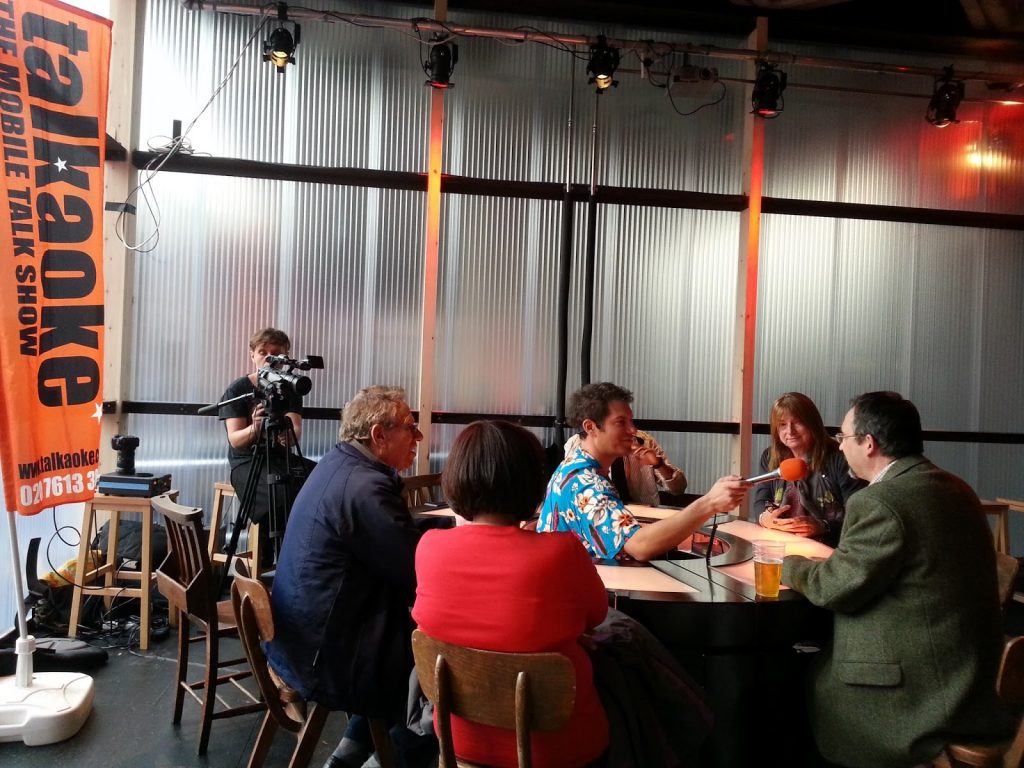 Instead of singing, participants are expected to talk. There is a custom built circular table with integrated speakers and lighting and in the centre on a swivel chair sits the miked-up master of ceremonies. He looks a bit like one of those high-tech anti-aircraft gunners but instead of swivelling around behind a Bofors Gun, ack! ack! ack!, he tracks round with his red sleeved gun mike.
The idea is that topics of discussion are audience-led. The host facilitates this conversation and encourages any and all passers-by over to his table. It is like a radio talk show except that it is not broadcast live. It is also democratic. The only qualification for participation is the ability to engage in intelligent conversation.I was beckoned forward and I took my place at the round table. 'What would you like to talk about?' he asked innocently. Well, what do you think I wanted to talk about?
I grasped this opportunity to start promoting (to the obviously literate crowd in the National's café, just my "demographic") The Handfasted Wife, my new historical novel published by Accent Press. This then led into a discussion about how women in history have been marginalised in primary sources such as The Chronicles and how important and fascinating it can be to unearth their stories.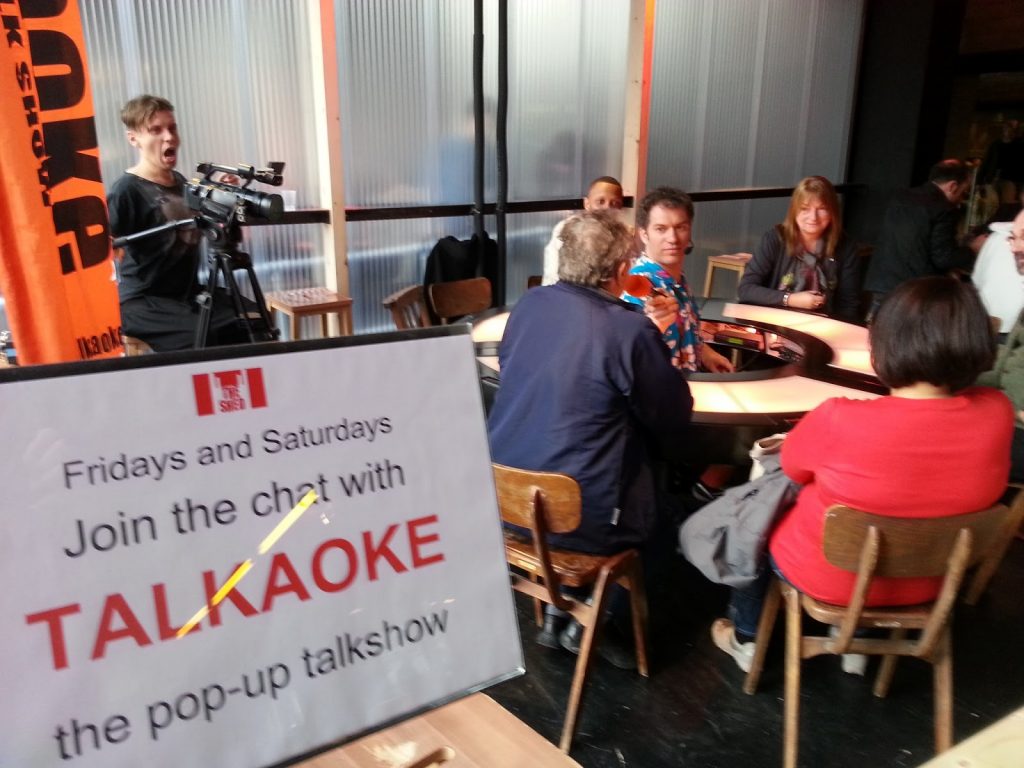 The point here is that in such a crowded book market getting your book noticed by the public is not easy. All writers have to promote their novels even such well-established writers as Kate Mosse and Bernard Cornwall who have the privilege of sharing their thoughts with Libby Purvis on Radio 4's Midweek or with Tom Sutcliffe on Front Row.
Yesterday, in my own small way, I emulated them, bringing my message to a wider audience, well there were at least thirty of them within earshot. But, every little helps! As I write this my good friend and fellow writer Liz Harris, author of The Road Back published by Choc-Lit is even now in Kansas City promoting her work. How's that for dedication and going the extra thousand miles?
Competition time! Can you suggest any original or novel ideas for promoting a new book? The most original here will receive a free iTunes down-load of The Handfasted Wife. But don't forget to leave a contact detail. This amazingly generous prize is open for entry until midnight of 13th May, so hurry. (Terms and conditions apply – you may be required to appear at the 2015 Oscars ceremony in Hollywood!!)
The Handfasted Wife by Carol McGrath can be found on Amazon and other e-readers, and is available for pre-order as a paperback from Accent Press: http://www.accentpress.co.uk/new-titles.html
click on the book cover.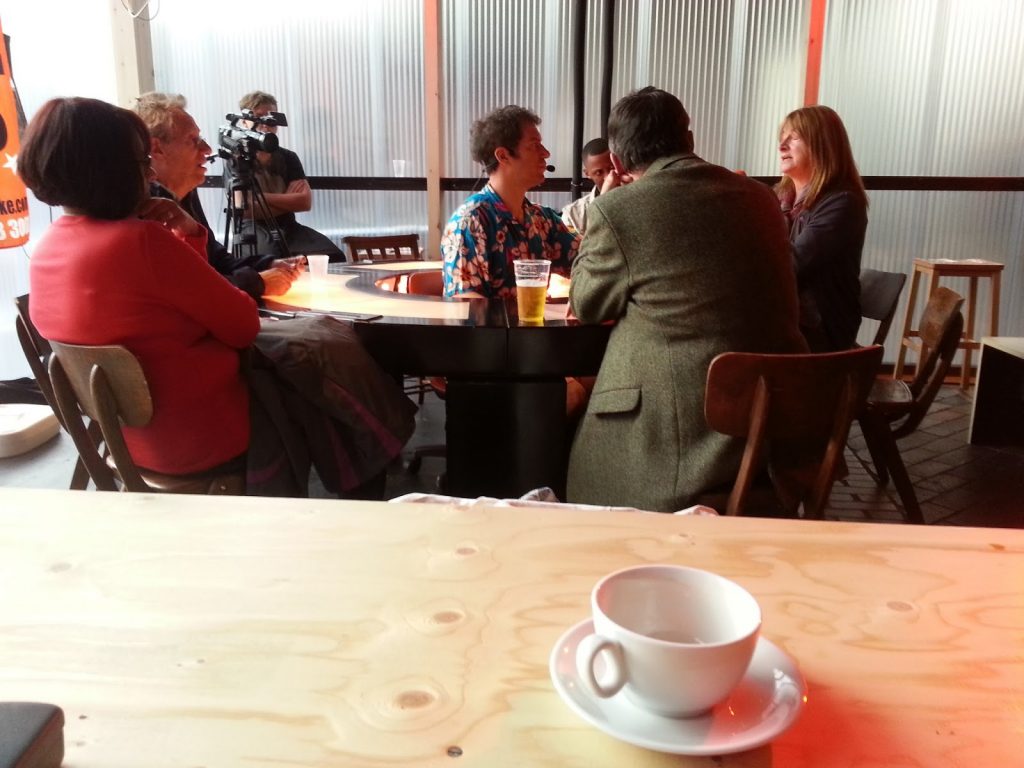 Learn more about Talkaoke here, it's coming to a place near you very soon…
http://www.talkaoke.com/