Two weekends ago, Amsterdam, a most sophisticated European city, halted as snow fell and the canals froze over. On Friday all was hushed, traffic crept along the canal sides and bicycles were parked up, along bridges, by curbs, marooned.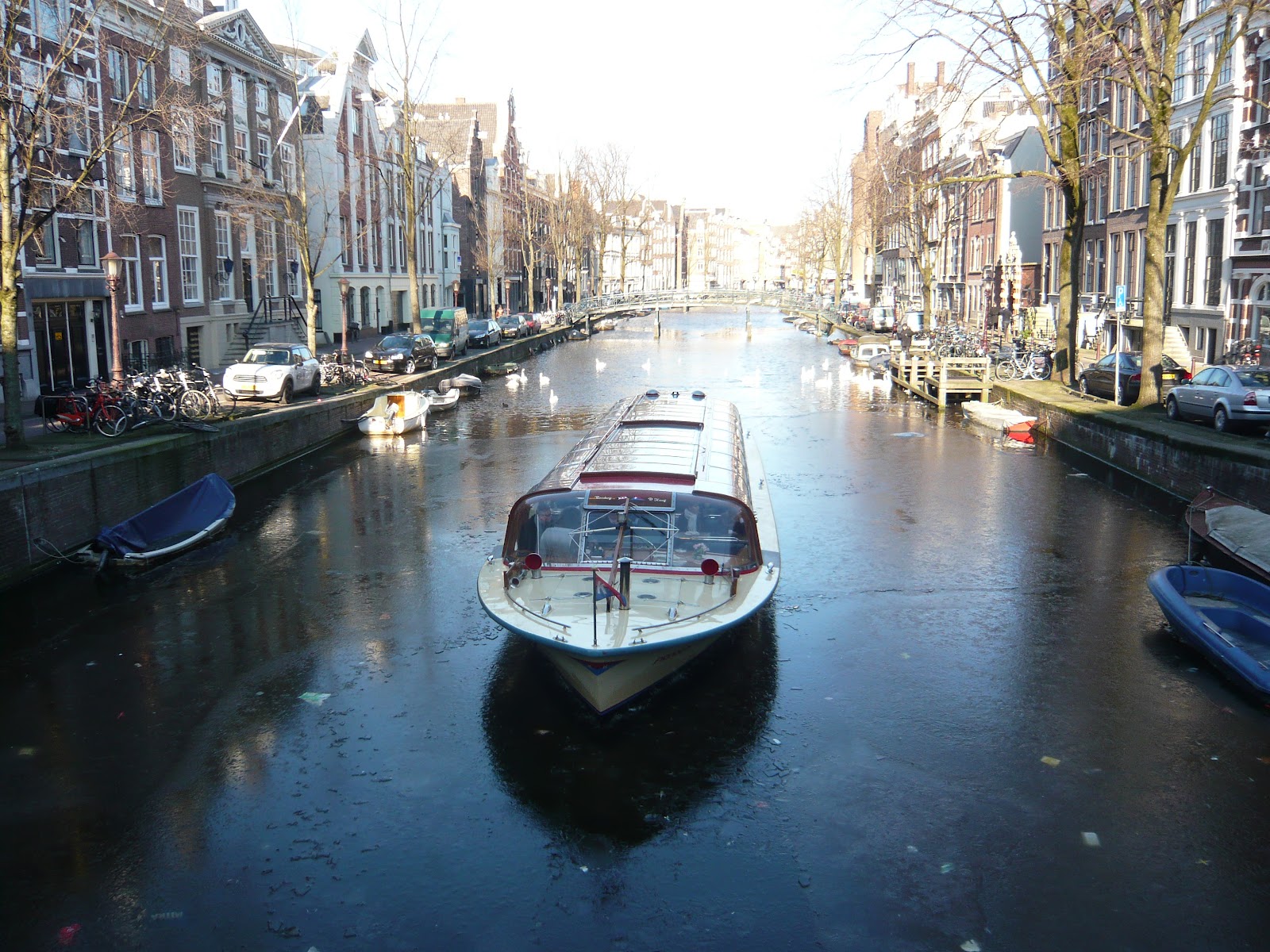 We picked our way along slippery cobbles, over treacherous bridges and through narrow icy streets to warm museums, steamy cafes, or to eat in an almost empty restaurant close to our hotel where we watched comings and goings, to and froings, to a comedy club opposite.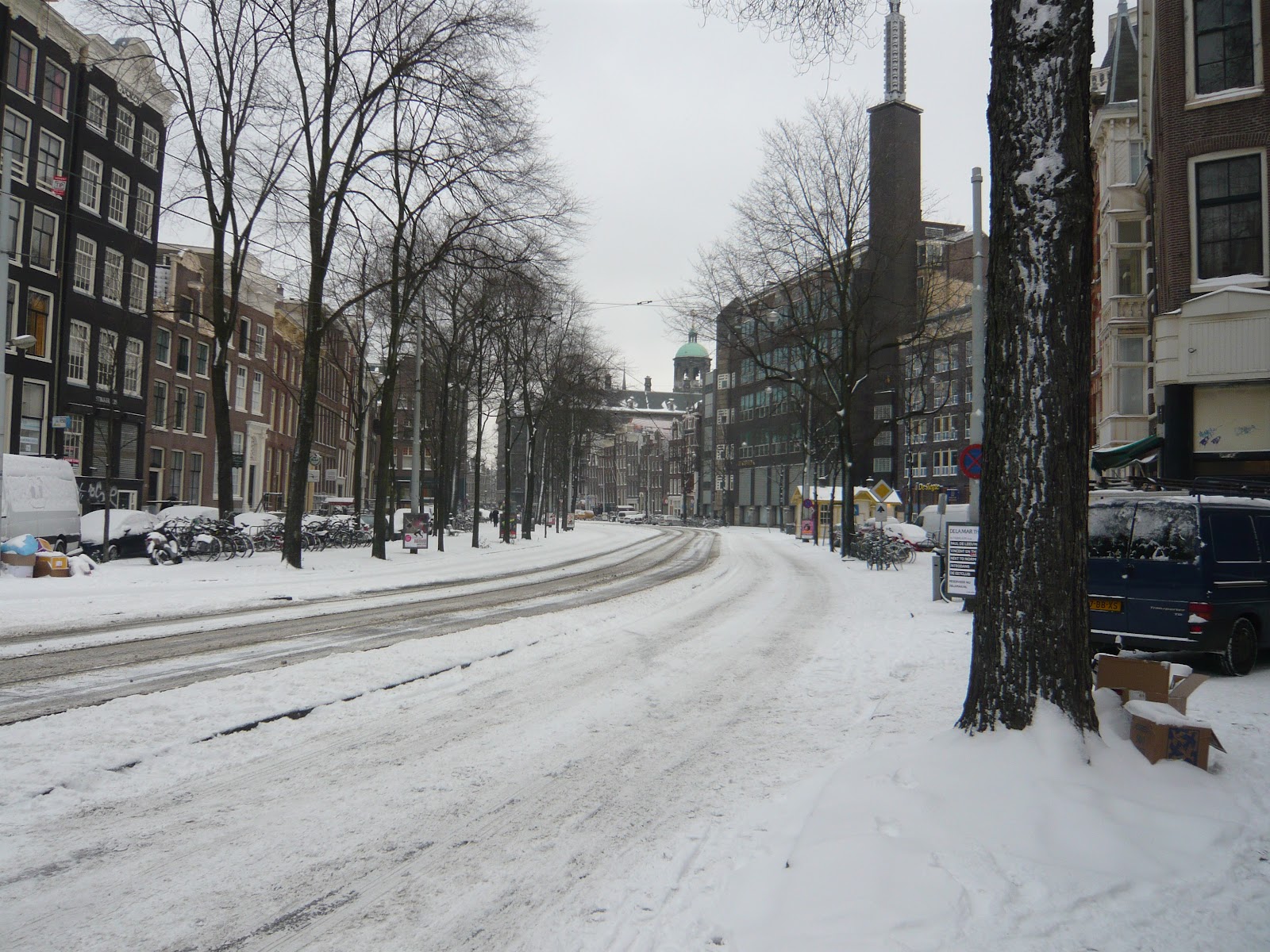 There was no evidence of gritting the roads that day. In fact, there was a marked absense of snow ploughs. It meant that the city retained a pristine beauty that felt like we had slipped back in time. Tall houses built during the seventeenth century during Europe's mini ice age and Amsterdam's Golden Age have never looked more enchanting.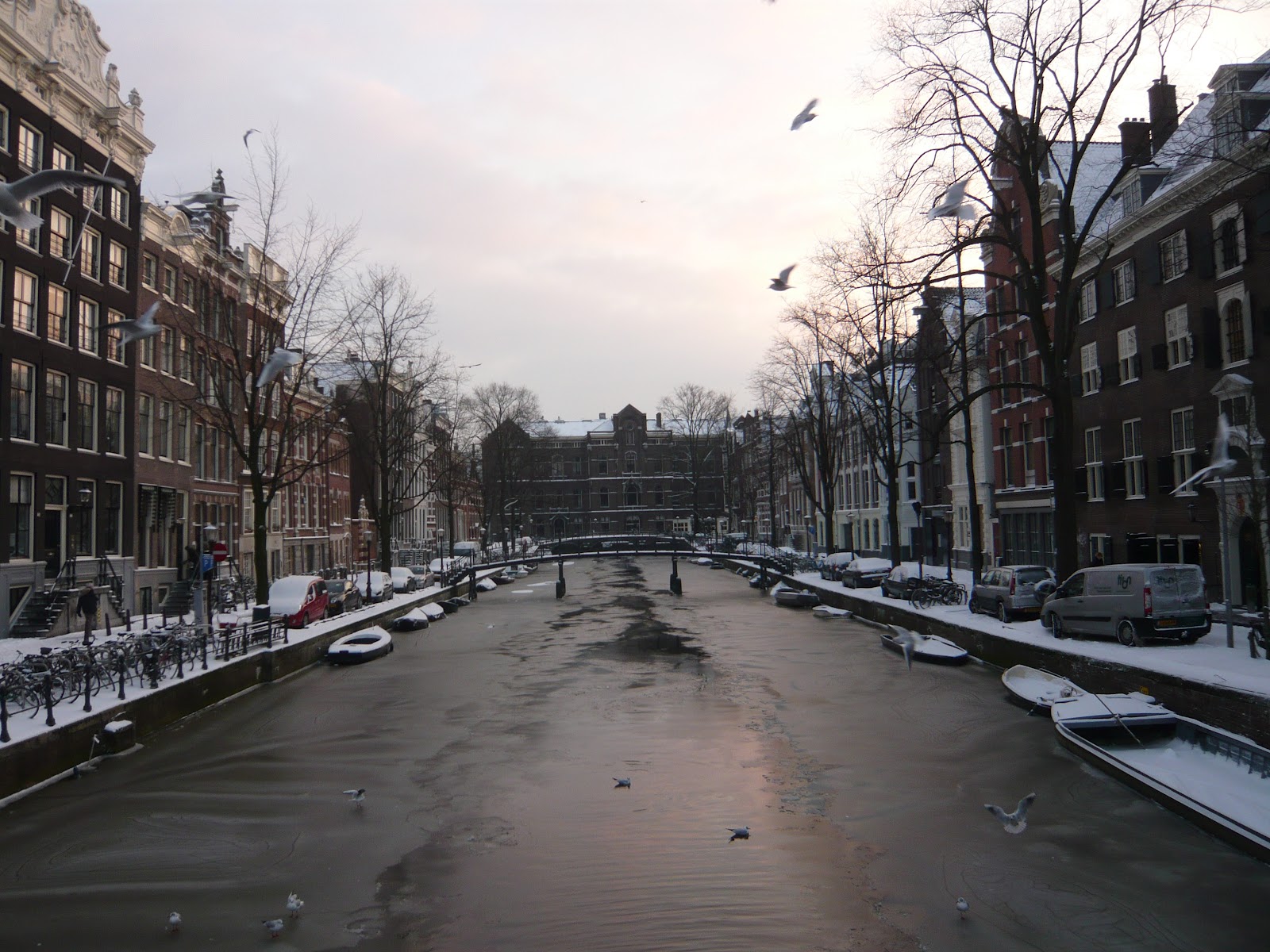 The Golden Age in Holland is still present on the network of city canals that expanded during the sixteenth to eighteenth centuries. Gabled houses, so tall and narrow that each posesses outside hoists to lift furniture up and in through the windows, belonged to Amsterdam's wealthy Burghers. Many a merchant realised fabulous fortunes in shipping and trade. Amsterdam's history is preserved in the Historical Museum and in a museum dedicated to the adventures of the V.O.C., (the East India Company). Amsterdam began as a small medieval town during the twelfth century, simple medieval homes built up on piles in the marshland that bordered the Amstel river. When the river was dammed at the river mouth to create a harbour the town got its name and trade boomed.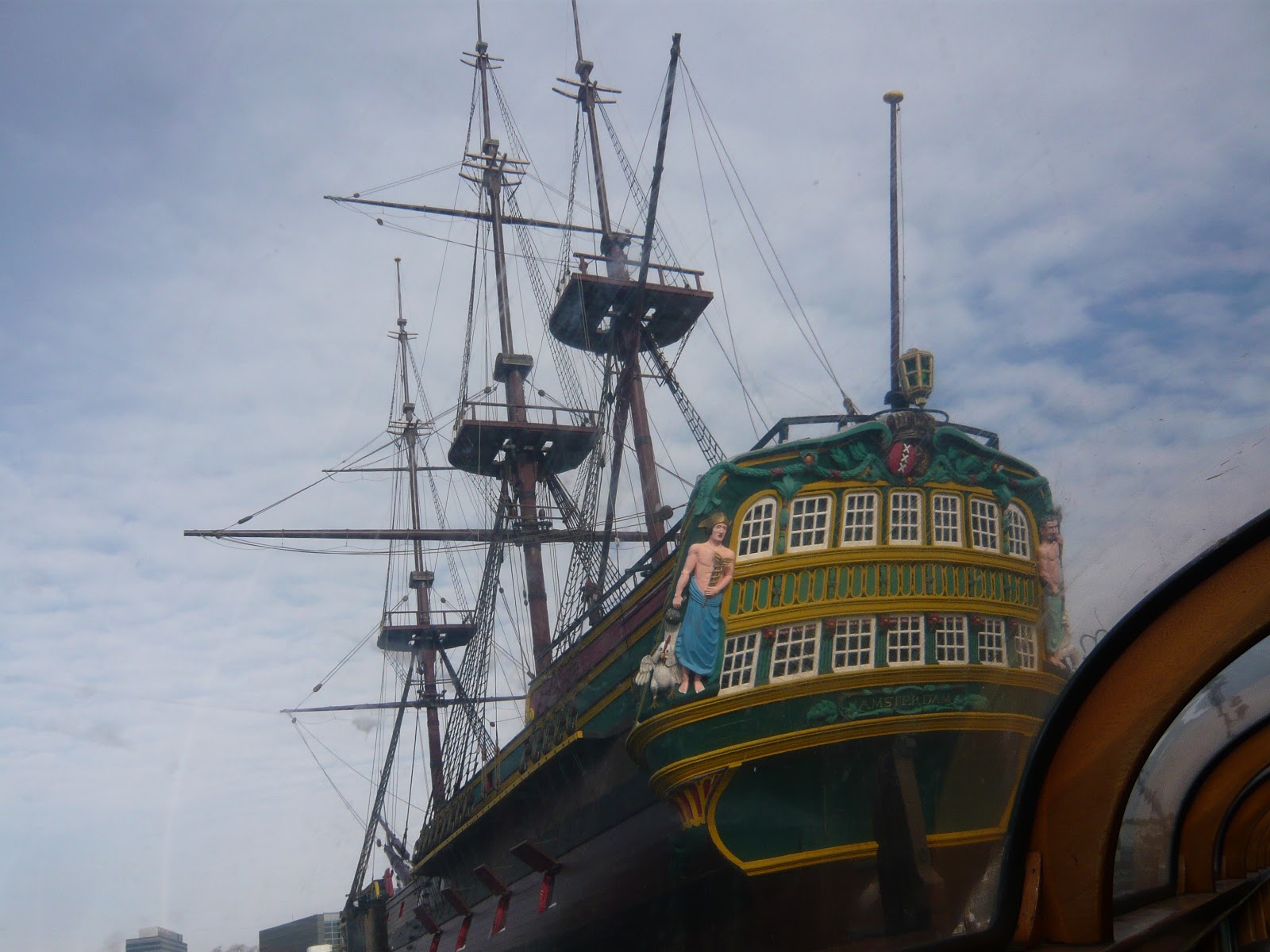 On a harbour tour we caught a glimpse of a replica of a V.O.C. ship, and, later, as our boat ploughed through ice and into the city's canals the noise of ice breaking was deafening. In contrast, unpreturbed, ducks and swans glided gracefully and effortlessly around miniature ice flows. By the end of the weekend the canals had iced over. The adventurous were skating or participating in games of ice hockey. I imagined how colourful and exciting the frost fairs that were held on rivers and canals throughout Europe during the seventeenth century must have been.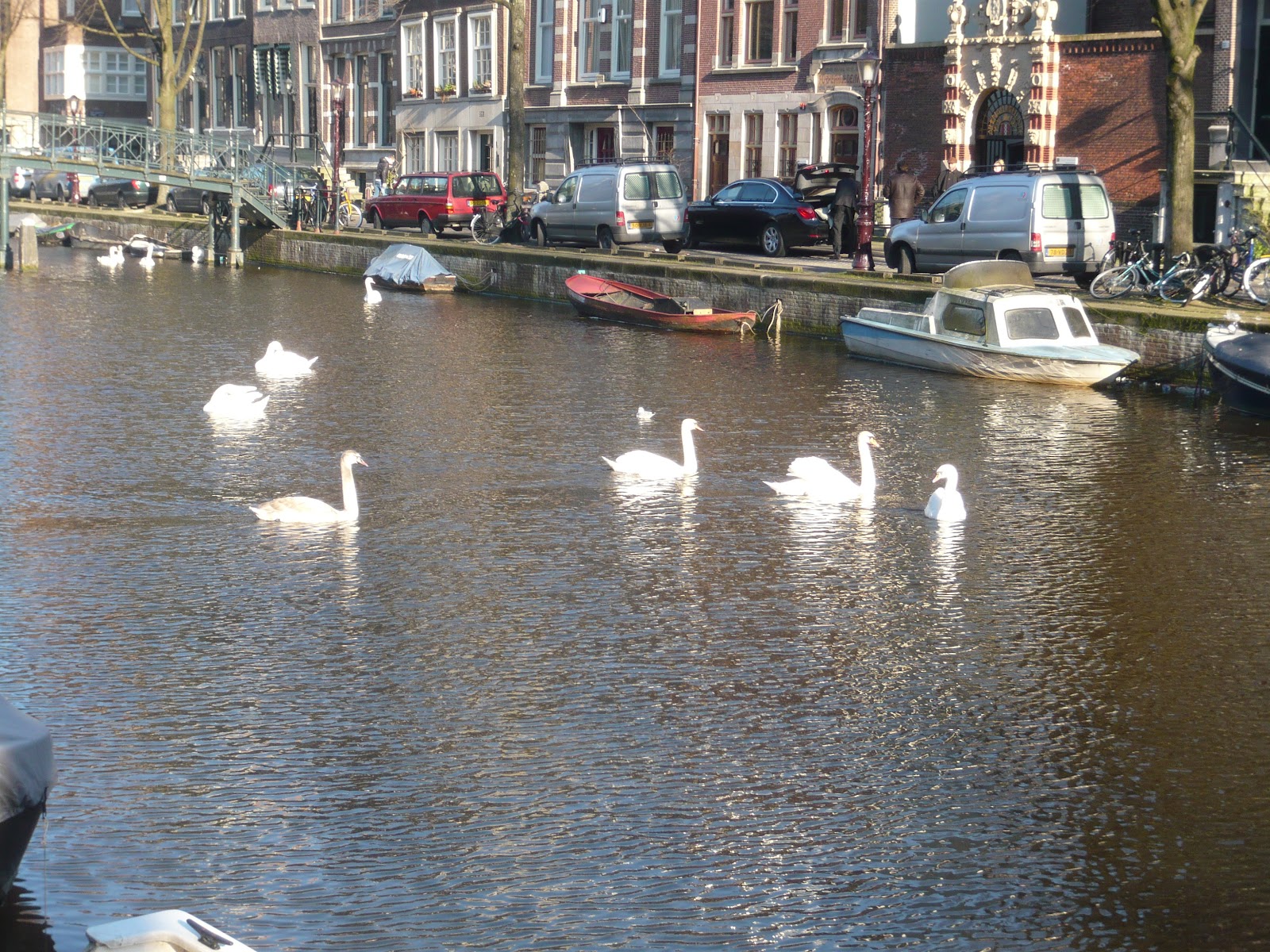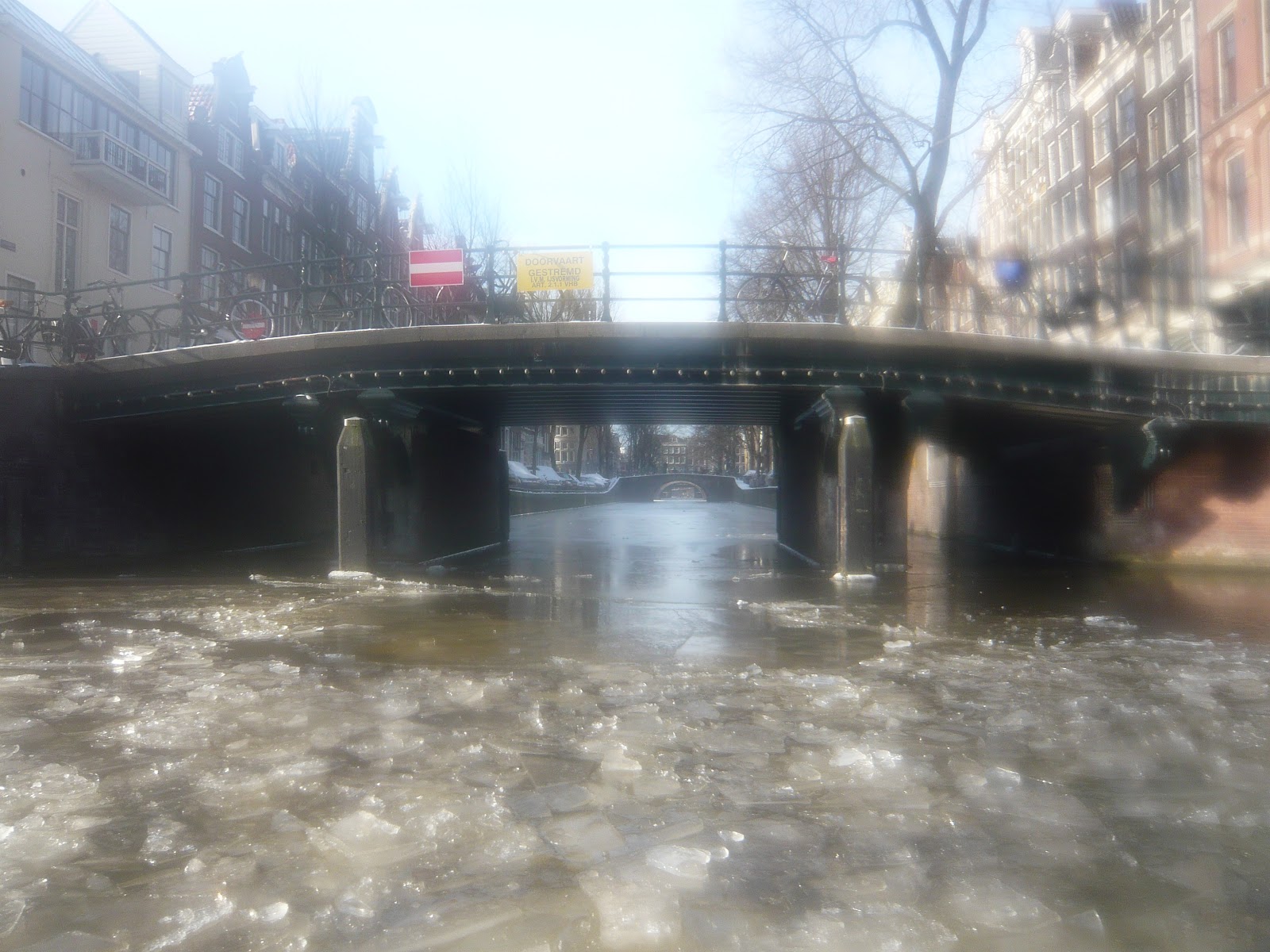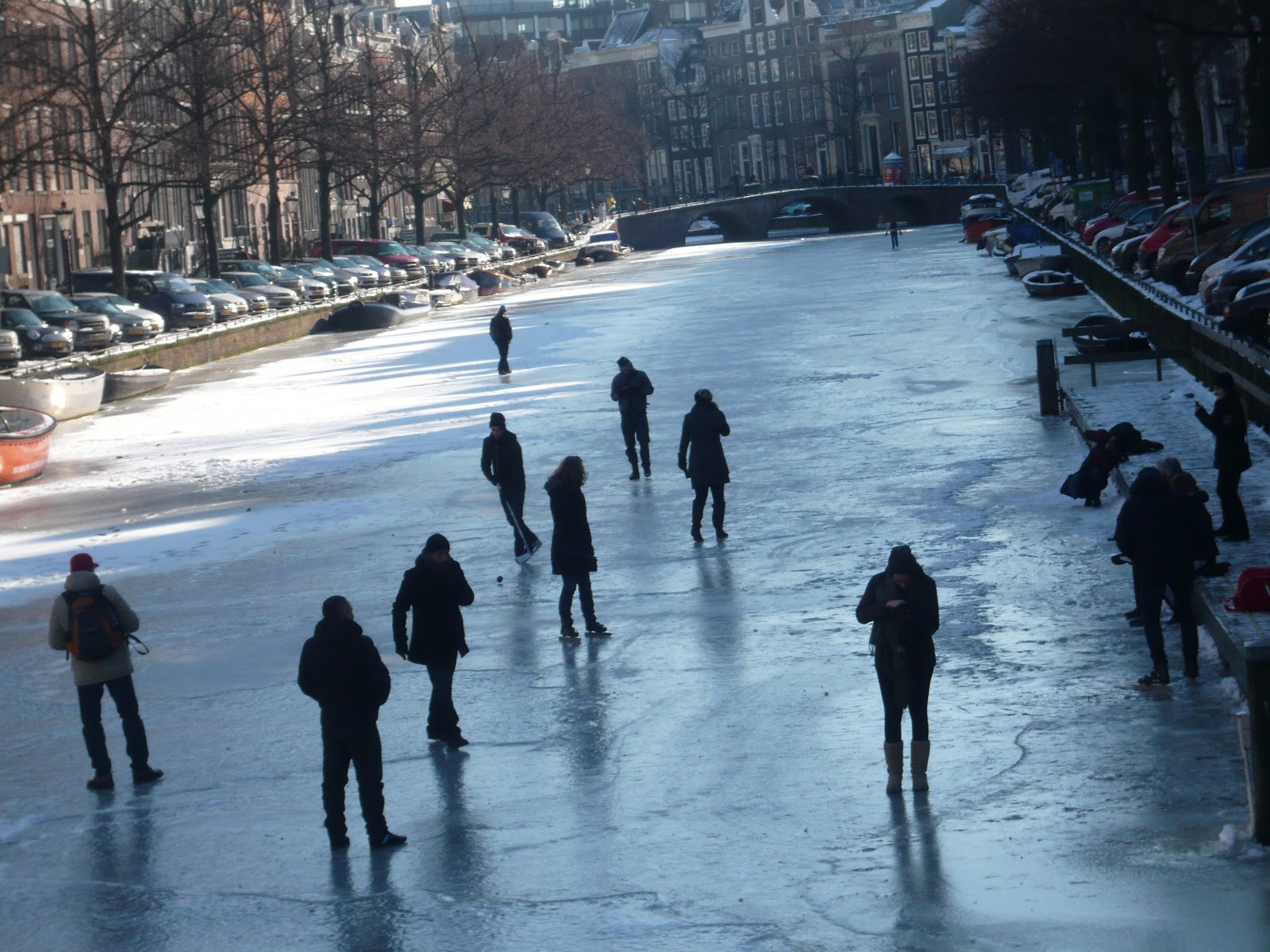 At night street lights glimmered on the ice and snow hung amongst pollarded trees and covered statues on squares with a glistening coat. We passed a pleasant evening in Boom Chicago where the nightly stand up satirical comedy shows are in English.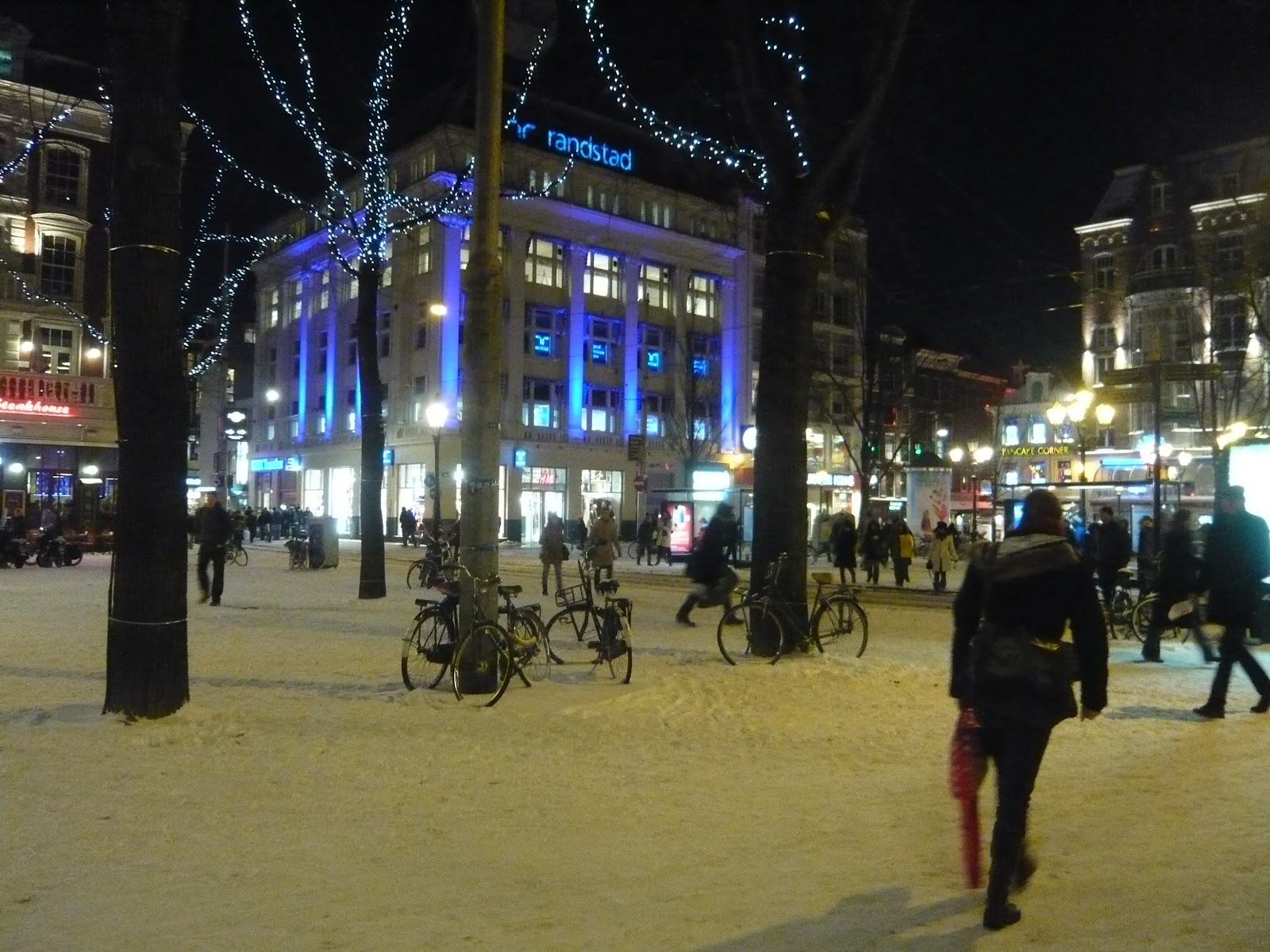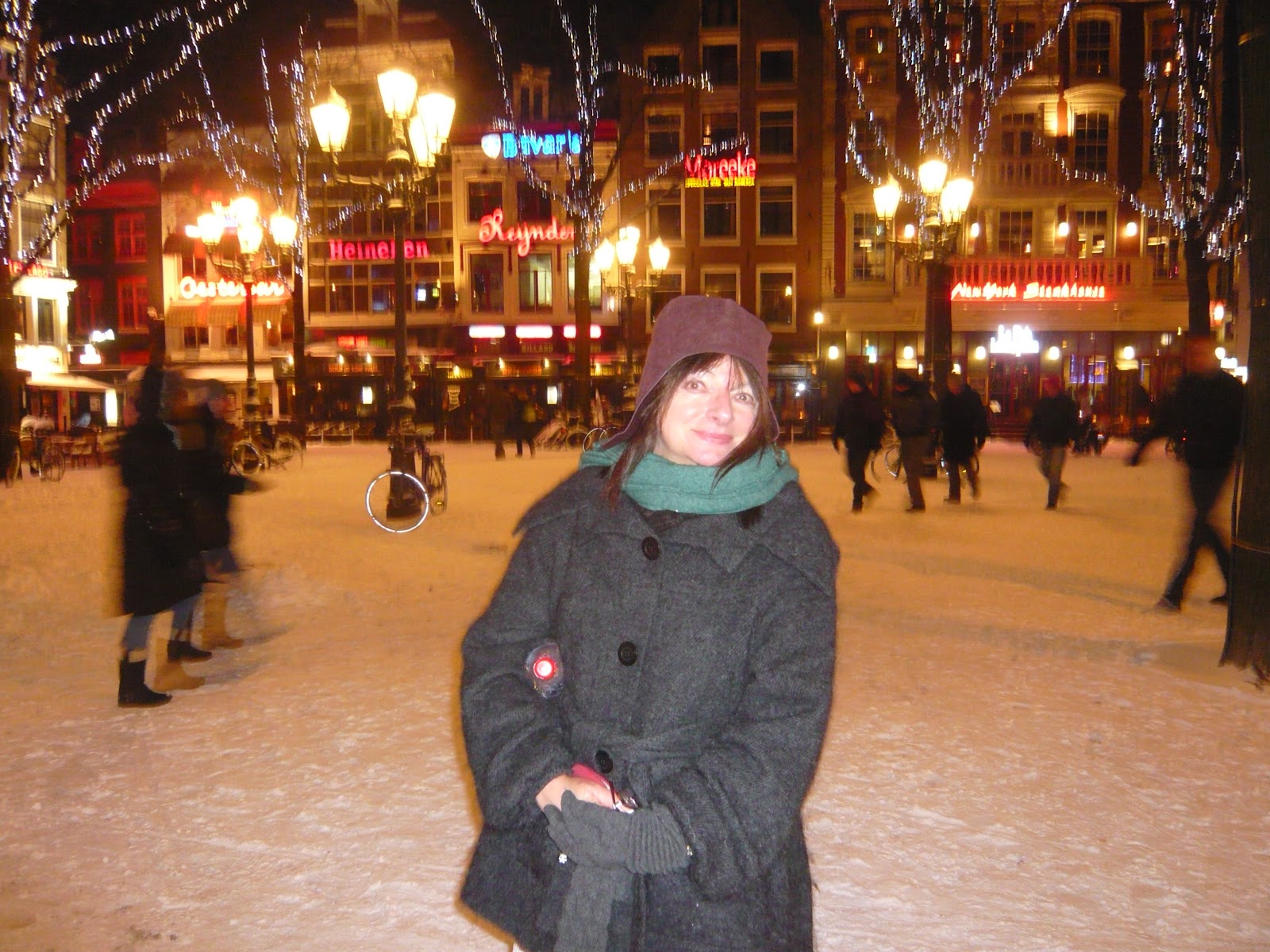 During the day we visited art galleries and museums. Of particular note is the Church in the Attic, a Catholic church that was established in secret in a tall house during the seventeenth century after Holland had embraced Protestantism. The house is now undergoing restoration and is, itself, a museum. One of my favourite places in the city is the Begijnhof (founded in the twelfth century) which was home to a medieval religious community of unmaried women, though not an order of nuns, who looked after the sick. It is still and hushed and it is one of the oldest courts in the city of Amsterdam, atmospheric and secluded, especially so in quiet, wintery weather.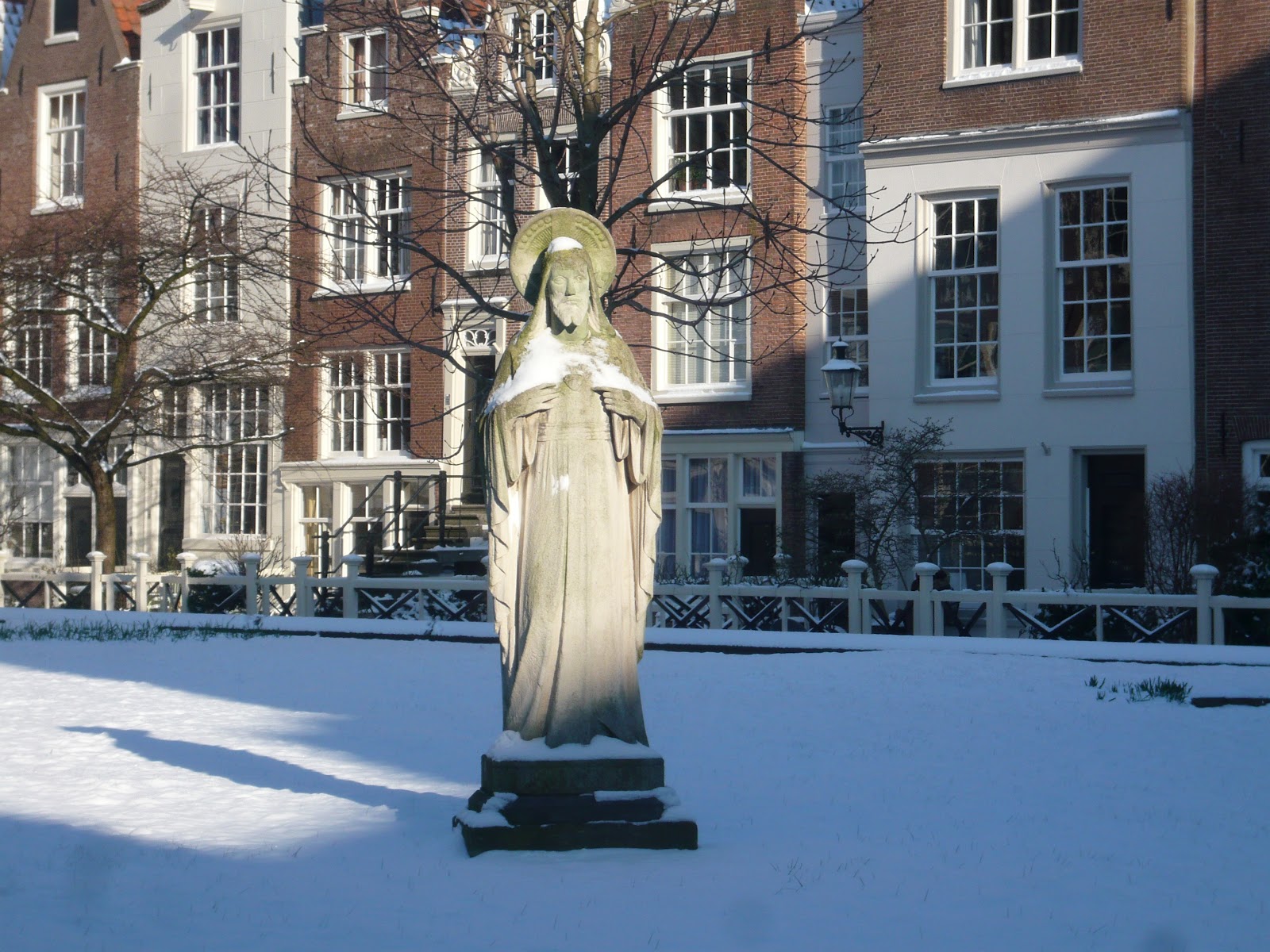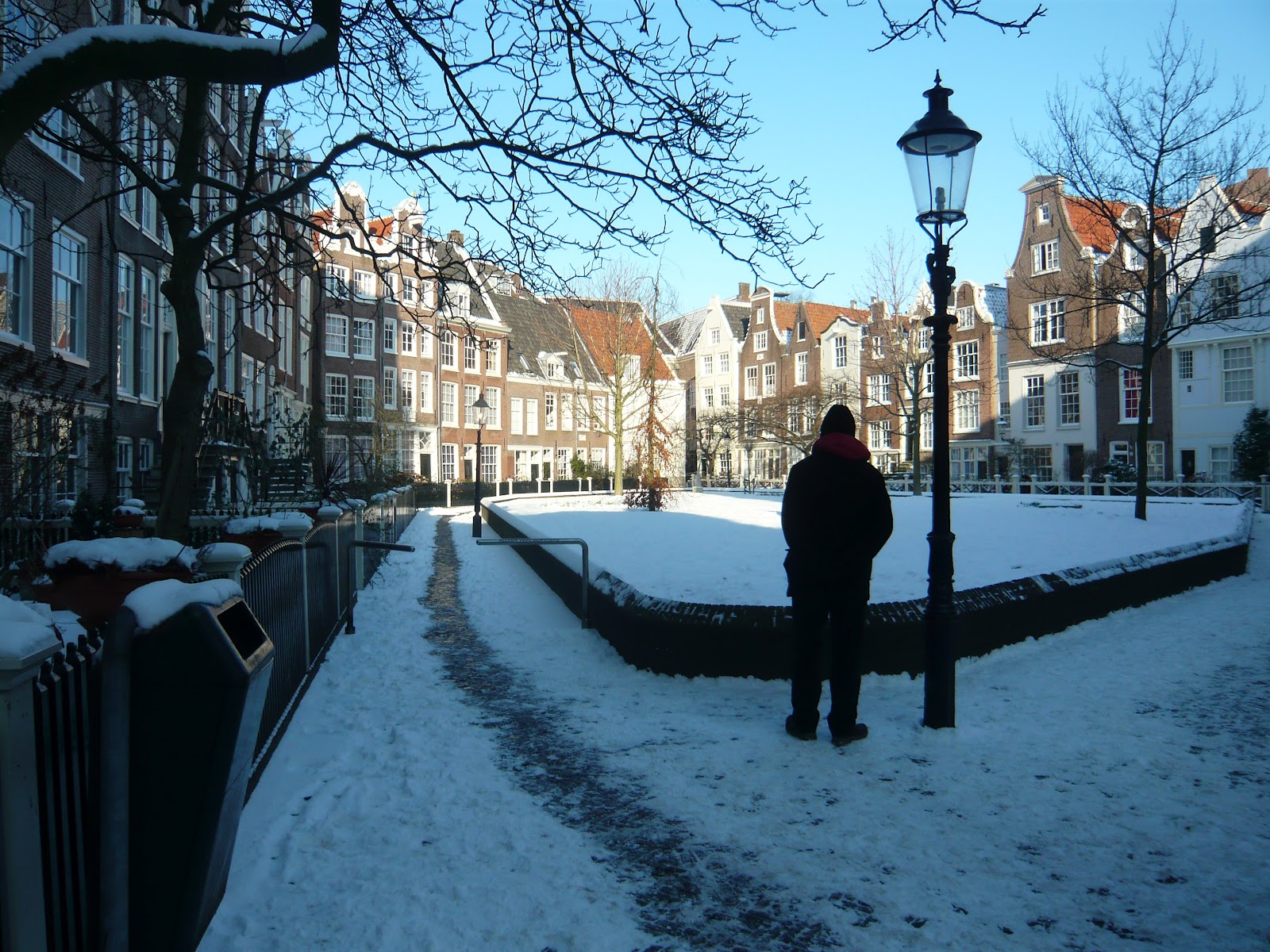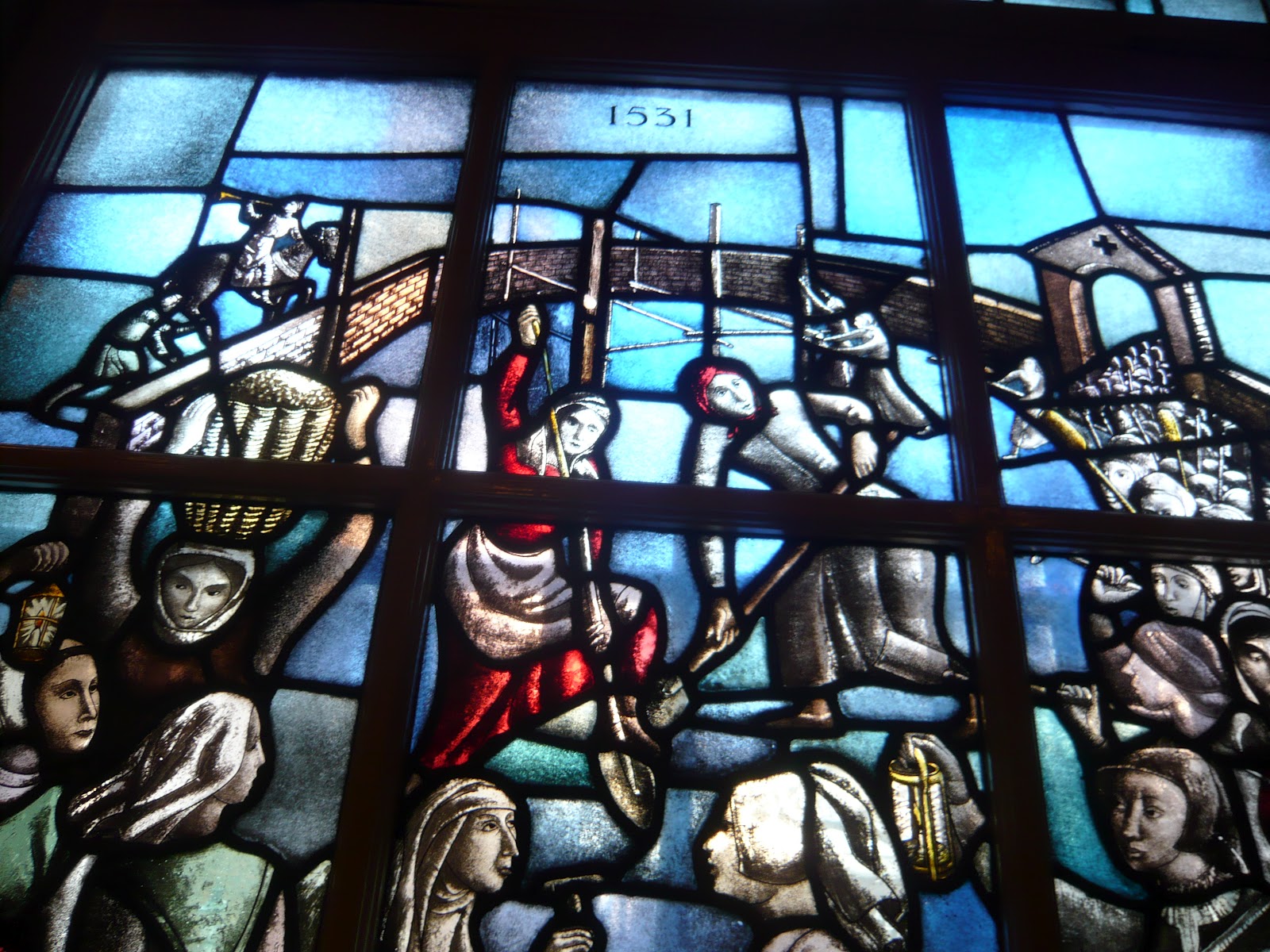 This February the five villages skating race may happen. It takes place in Northern Holland but only when the canals freeze over and the last occurance was thirteen years ago. It reminds me of a magical long-ago journey. The first time I visited Holland was as a child, and before we set out on our great one month adventure from Belfast to Amsterdam in our black Morris Oxford car, my mother read us traditional Dutch stories including that of Hans Brinker and his skates and so numerous trips later I to this day remain utterly enchanted by this beautiful Northern European city, its buildings, museums, parks, snowy scenes and frozen canals.