Today, I welcome Deborah Swift to The Writers' Hub. I really love Deborah's books and enjoy them all. The paperback Entertaining Mr Pepys dropped through my letterbox last week. It is superb. Here is what Deborah writes about writing a series, and in this particular instance, a Trilogy about Samuel Pepys. His mistresses are her protagonists. They are all engaging characters and the novels are absolutely superb. I am impressed by Deborah's story telling which is underpinned by thorough research. See her pile of research books below. Fascinating. Now over to Deborah…
The standalone book that turned into a trilogy
When I wrote 'Pleasing Mr Pepys it was intended to be a standalone novel, but when Accent Press suggested I should write a trilogy, I knew this was a good idea, at least from a marketing perspective.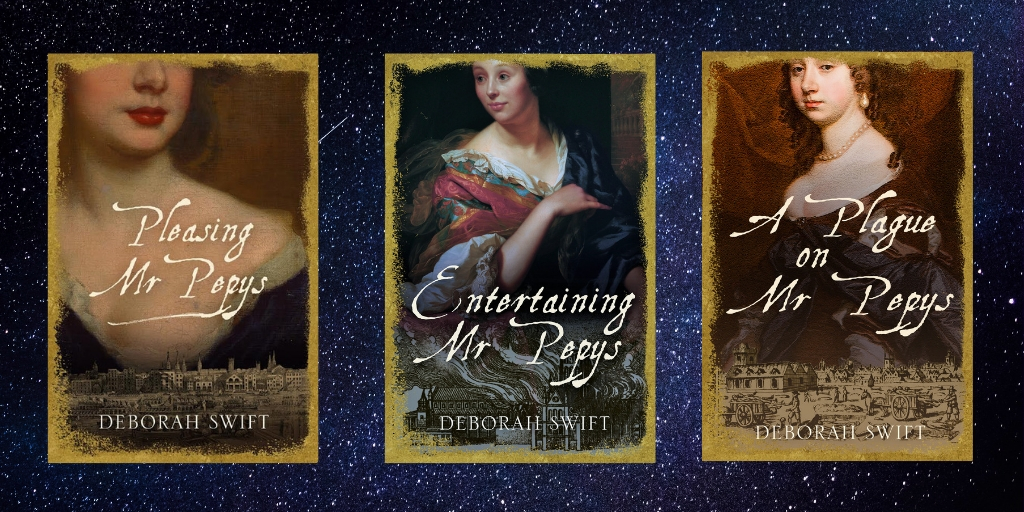 Since the rise of self-publishing, everyone has begun to understand that series, provided they are successful, can be much more profitable than standalone books. However, in my case the first book was already written, and I hadn't any plans for a series. I had no blueprint, or overall structure to carry me from one book to the next. My two major female characters (for historical reasons I can't divulge because of spoilers) couldn't transition into another book.
So I decided to write a series of linked books – the link being that they were all women from Pepys' Diary. That way the series would still have coherence, but the stories could be individual and separate whilst still existing in the same story world. I had previously written a Young Adult Trilogy where three books in the same story were told from three different viewpoints, and this I thought would work for books based around Pepys' Diary.
The advantage of a linked series of standalones.
One of the main advantages of a linked series rather than a continuation series is that some of the characters can overlap –in this case Samuel Pepys and his wife Elisabeth, and it is an advantage to the writer to feel you know some characters in the novel well. Having said that, it was refreshing to revisit Pepys and his wife from someone else's point of view. I deliberately chose three women with three very different views of 'Mr Pepys'. I suggested the titles for the books, each ending in 'Mr Pepys' to identify it as a series, and this works well. I also chose three main events from the diary – the ones Pepys is remembered for – as key themes: his notorious affair with his maid, his report of the Plague, and his report of The Great Fire of London.
A great bonus of a linked series is, you don't have to recap too much background of what's gone before. Each story can have a satisfying ending rather than a cliff-hanger which leaves readers frustrated that they are being forced into yet another purchase to finish the story. One difficulty for me was that, because I needed to stick to the dates of Pepys' Diary, the women's stories overlapped in time. This meant two women experienced the Plague, and I needed to decide which one was going to have that as a focal point in the story, and which one was going to be 'out of town'. Fortunately, Pepys' Diary did give leeway for that to happen, with careful plotting of the timelines.
The importance of the story world
For readers who have already bought one of the books, the next one necessarily puts the focus on the new character rather than the story world, although because the books can be read in any order, I had to be careful there was still enough detailed description to ground a new reader in the 17th Century. Nevertheless, the story world becomes extremely important, as that is what is holding the series together. Common motifs within Pepys' Diary and some common phrases from it helped to keep the world consistent. I was careful to make sure repeat information used different descriptive language. One useful thing was that my research could serve more than one book, and many of the excellent non-fiction books I purchased for the first novel I used again for the subsequent ones in the series.
Another benefit as a writer is that as soon as one novel is finished, you can get on with the next. For me, it was a three year workload to research and write all three books. Now they're done, I see it as a very tangible body of work, whether or not it becomes popular. And with three books there is a certain weight – I feel I have taken the theme of the women in Pepys' Diary and given it a thorough exploration. And if readers like one and enjoy my writing style, there are two more to enjoy. If they don't like my lead character, then that character is gone at the end of the book, and there is a different one to try in the next!
Tone and Internal consistency
Every setting has its own set of internal laws, and these had to be maintained over all three books. Characters like Pepys had to be consistent, as did the servants in his household. It goes without saying that I had to adhere to the rigid constraints of Pepys' day-to-day diary, with timescale and events, but also feel free to invent in the gaps.
I was careful to make sure each book maintained the same tone. To me, this was like a painter using light and dark. There were grim themes in each book because of the era in which they were set, but I also wanted to inject some humour into each one, so the novels would not be too dark. In my mind I was writing 'entertainments' and not dry-as-dust history. My re-imagining of the women's worlds included as much 'derring do' as I could plausibly fit into the story whilst still remaining true to the real events recorded in Pepys' Diary. This exuberant tone had to exist in all three books, even the one which dealt with the Plague. And I took pleasure in the fact that the women were not at all as Pepys himself sometimes envisaged them – playthings for his own amusement or convenience, and that sometimes they could even be playing with him.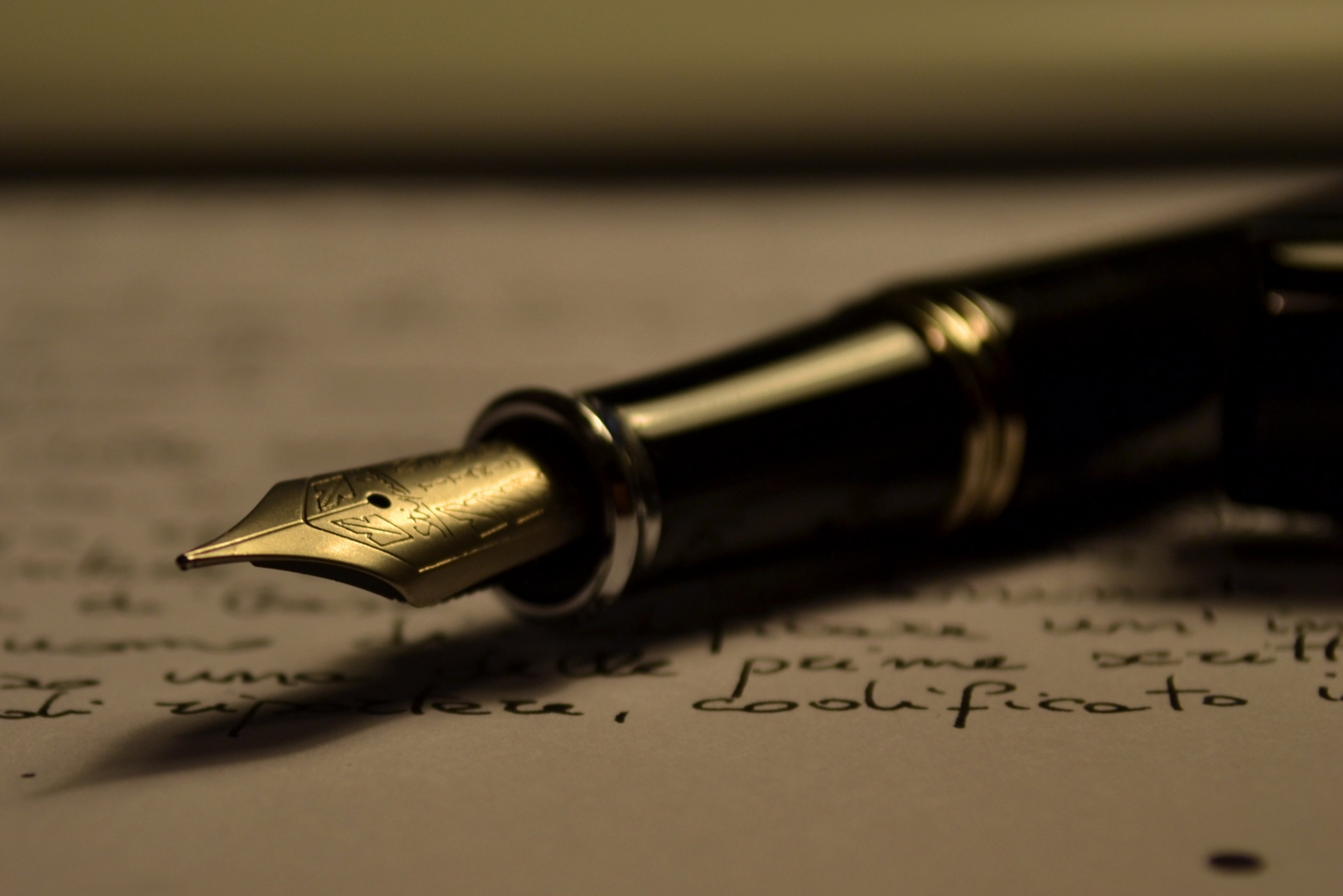 'Entertaining Mr Pepys' is published by Accent Press in ebook, paperback & audio.
You can buy the book here mybook.to/EntertainingPepys, https://www.amazon.co.uk/Entertaining-Mr-Pepys-Swift-Deborah/dp/1786154153/ref=sr_1_1?crid=3BZY7H4FV3OE1&keywords=entertaining+mr+pepys&qid=1574605794&s=books&sprefix=Entertaining+Mr+Pepys%2Cstripbooks%2C165&sr=1-1
Deborah's website www.deborahswift.com 
Twitter @swiftstory   Follow Deborah on Bookbub for her bargain books.