I think the best way to post about August into September is to deliver a small picture gallery. These two months have been really busy. Between 2nd of August and 13th September more writers have been staying in my house here in Greece. As a consequence, we have been sight-seeing and writing, eating fresh food, swimming and more writing. Despite the sun it has been a productive period and The Betrothed Sister is more than two thirds through a first draft.
And it has been hot, very hot. At last, half way through September, the weather is cooling and we are walking again..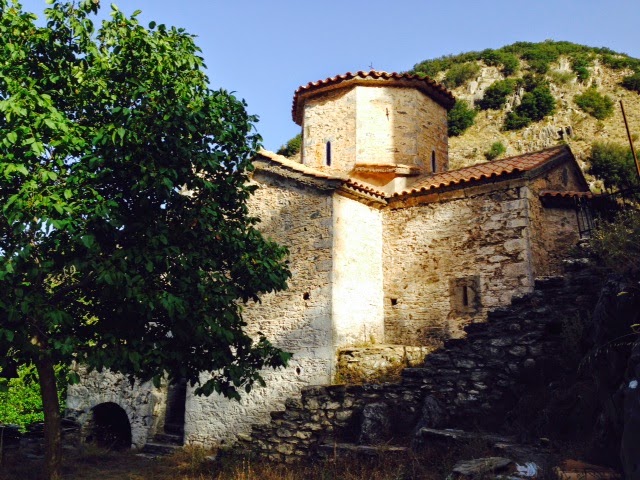 This walk was to monasteries set back in the Tagetis mountains. They are ruins now, deserted except for the odd goat but they are very peaceful and perfect for picnics.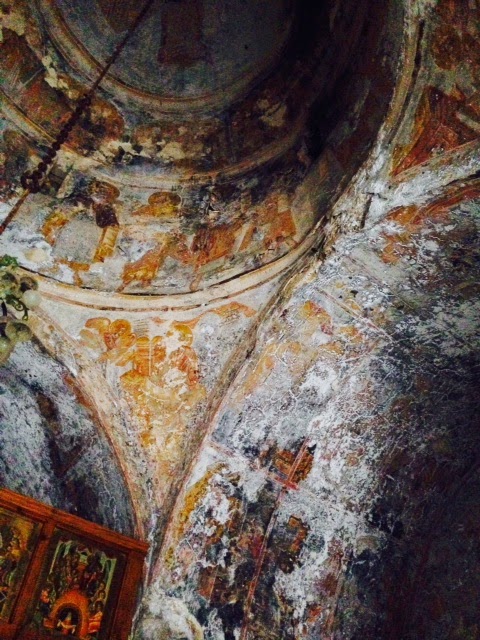 There are so many churches to visit here. The wall paintings are old. Many belong to the 12thC. The one above is an example of an ancient Byzantine fresco.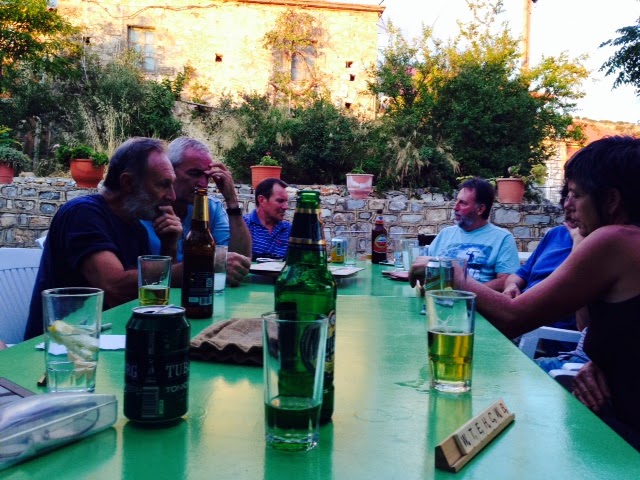 What better than a game of scrabble in the evening up in a mountain village! It is cooler up in the Taygetis. We have a regular Wednesday night scrabble contest followed by Spriros' barbecue and the best home-made chips in the Mani. The tall glasses of wine, we call papa or grand-dads!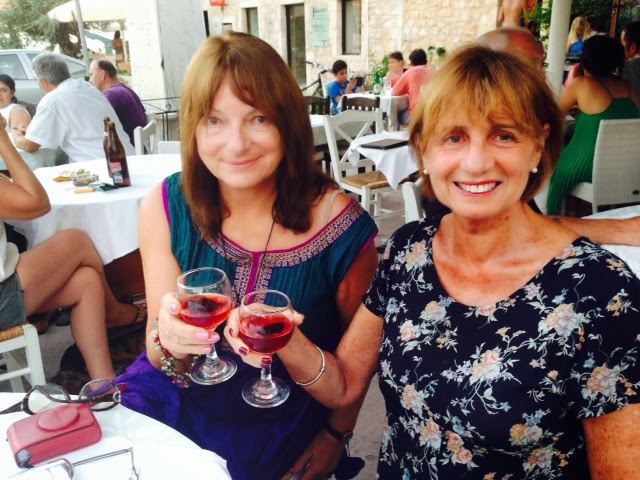 Liz Harris, author is one of the many writers who have stayed with me this summer. She is the author of The Road Back and A Bargain Struck and a collection of novellas. No, not writing in this picture taken on Friday night at Greg's Cafe where his mother, Freda, provides a fabulous buffet of home cooked Greek food, but we did, of course, work in the cool of the early morning.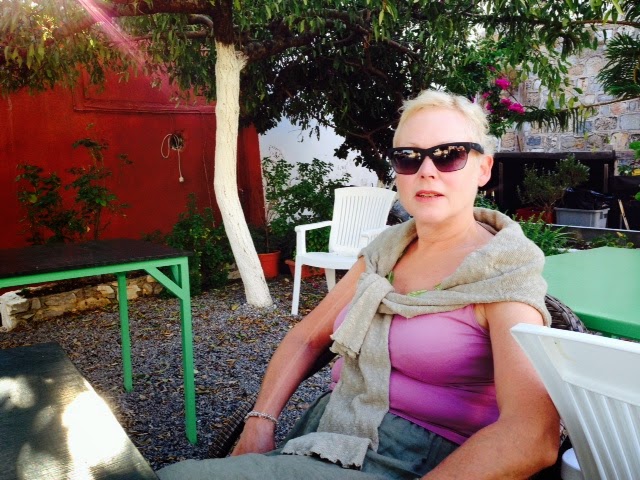 Sarah Bower was another visitor. Sarah is a superb writer and teacher of writing. She is the author of The Needle in the Blood and The Book of Love. Both are beautifully written, best selling historical novels. She was great company too.
Finally, I leave you this month with a picture of a picturesque fishing village close to my house, Agios Dimitrious. Notice the colourful paintings on the harbour wall.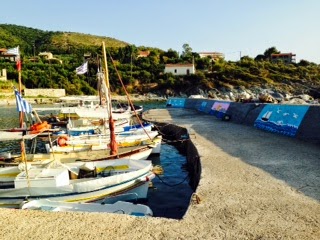 And enjoy the rest of September. If you are reading anything interesting do tell me in the comment box. I am reading Lionheart by Sharon Penman.