Apart from the joy of reading books (and writing them!) there is also the pleasure to be had from just browsing in bookshops and handling the goods. Last weekend I visited Stanfords, probably Britain's best travel bookshop. The store is in Covent Garden's Floral Street, just down the road from Paul Smith's flagship clothes shop. It is spread over three storeys in the same premises where it expanded to as a comprehensive travel bookshop in 1901. A grand open staircase connects the three floors of maps, books and all sorts of other travel related goodies. Throughout these floors gigantic oversized maps have been artfully used as floor and ceiling coverings.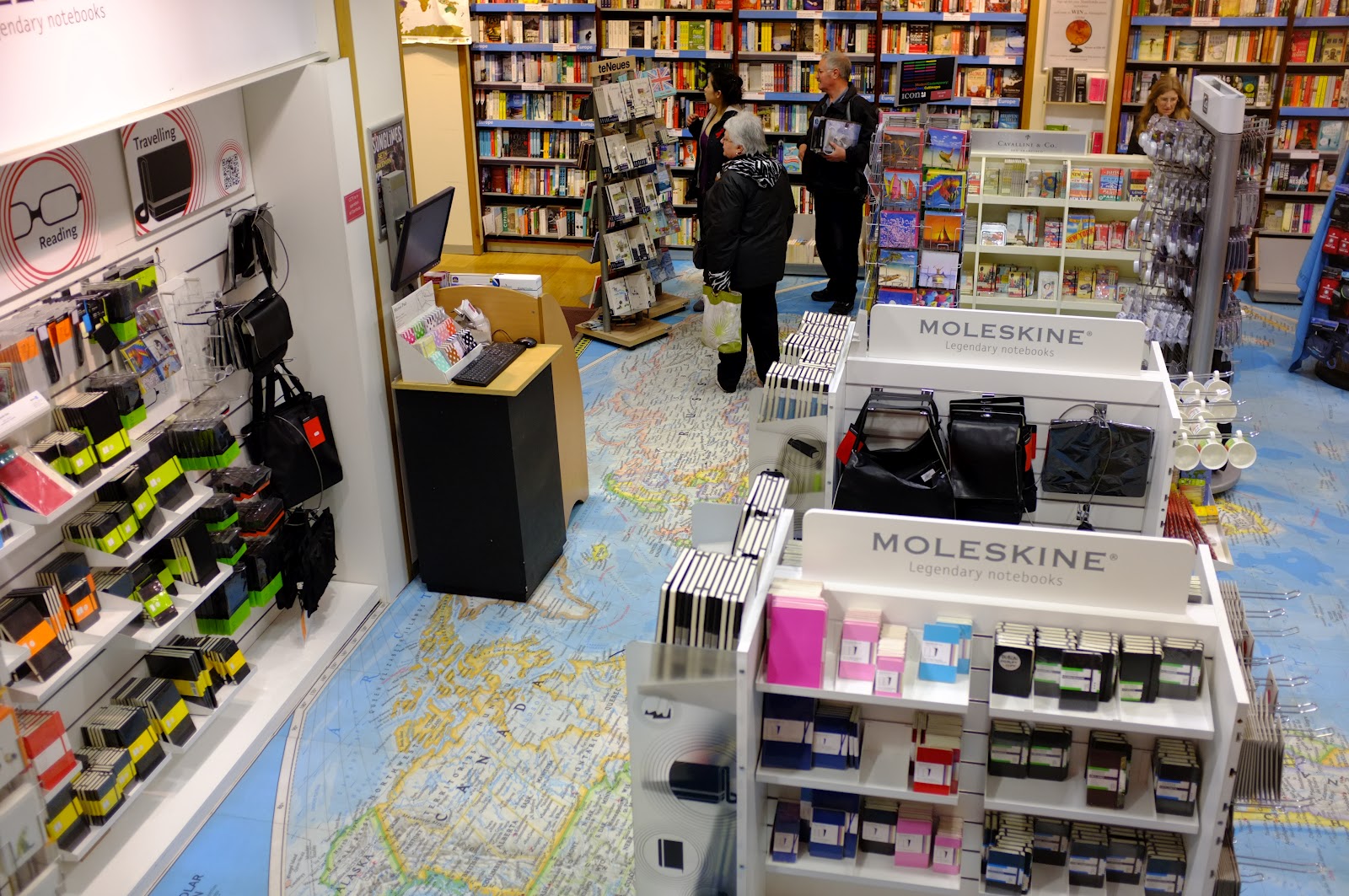 Just to explore Stanfords will allow you to experience the thrill of travel to exotic destinations. Entering Stanfords conjures memories of a time when foreign travel equalled adventure,when the Paris Boat train could connect you to the mysteries of the East via the Orient Express, when a trunk rather than a carry-on was the baggage of choice. As well as guide books there are many shelves with books recounting traveller's tales, the experiences of intrepid travellers of past and present. Many famous explorers "Grand Tourists" have made the shop their first stop when planning a trip. Amy Johnson, Florence Nightingale, Cecil Rhodes, Dr Livingstone and Michael Palin are just a few of their customers.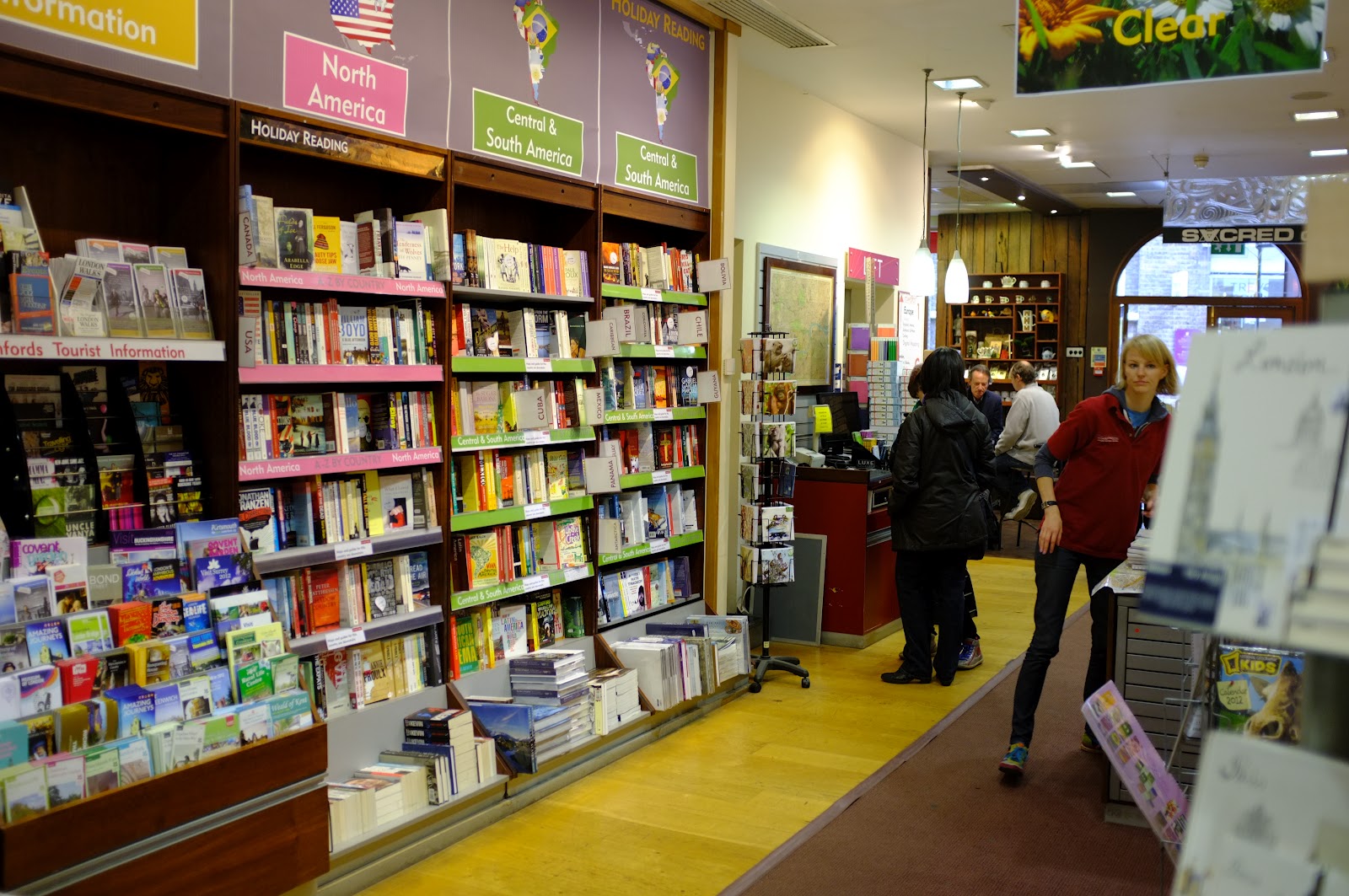 The shop's founder, Edward Stanford, began his career as a map seller during the Victorian era when British colonialism was turning much of the world's maps pink. He established a specialist cartography shop on Charing Cross Road in 1853. His business thrived and twenty years later he moved to larger premises just up the road. In 1901 further expansion found them moving to their present location. With the increased mobility brought about by cheaper air travel in the 1960s there has been continuing growth in demand for their maps and guides.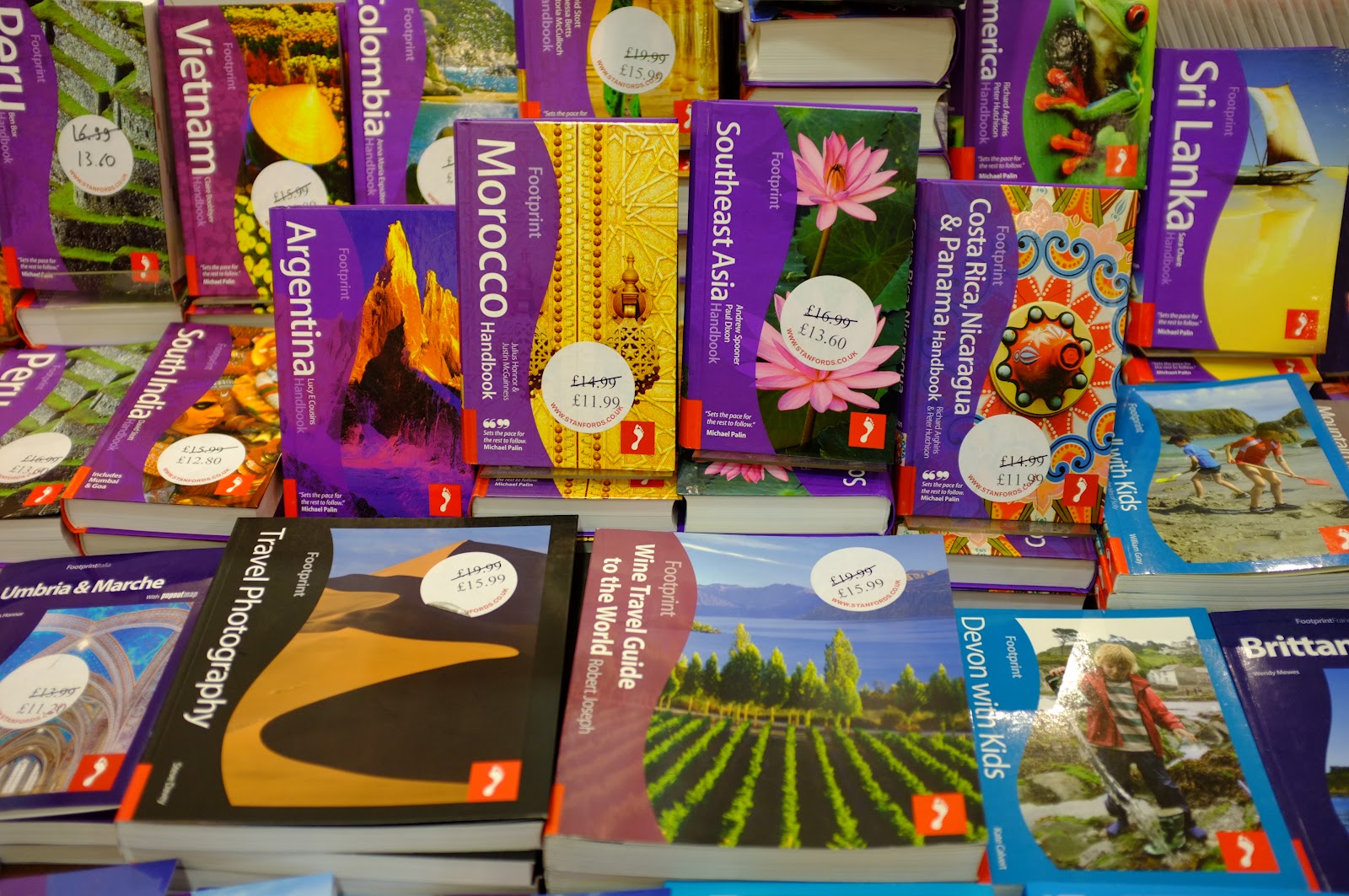 By 2001 the shop had been enlarged and modernised. The visitor is surrounded by maps, globes, guide books and endless shelves of travel fiction. As with most modern bookshops there is also a cafe where you can sit and read what you've snaffled after your trawl through the shelves.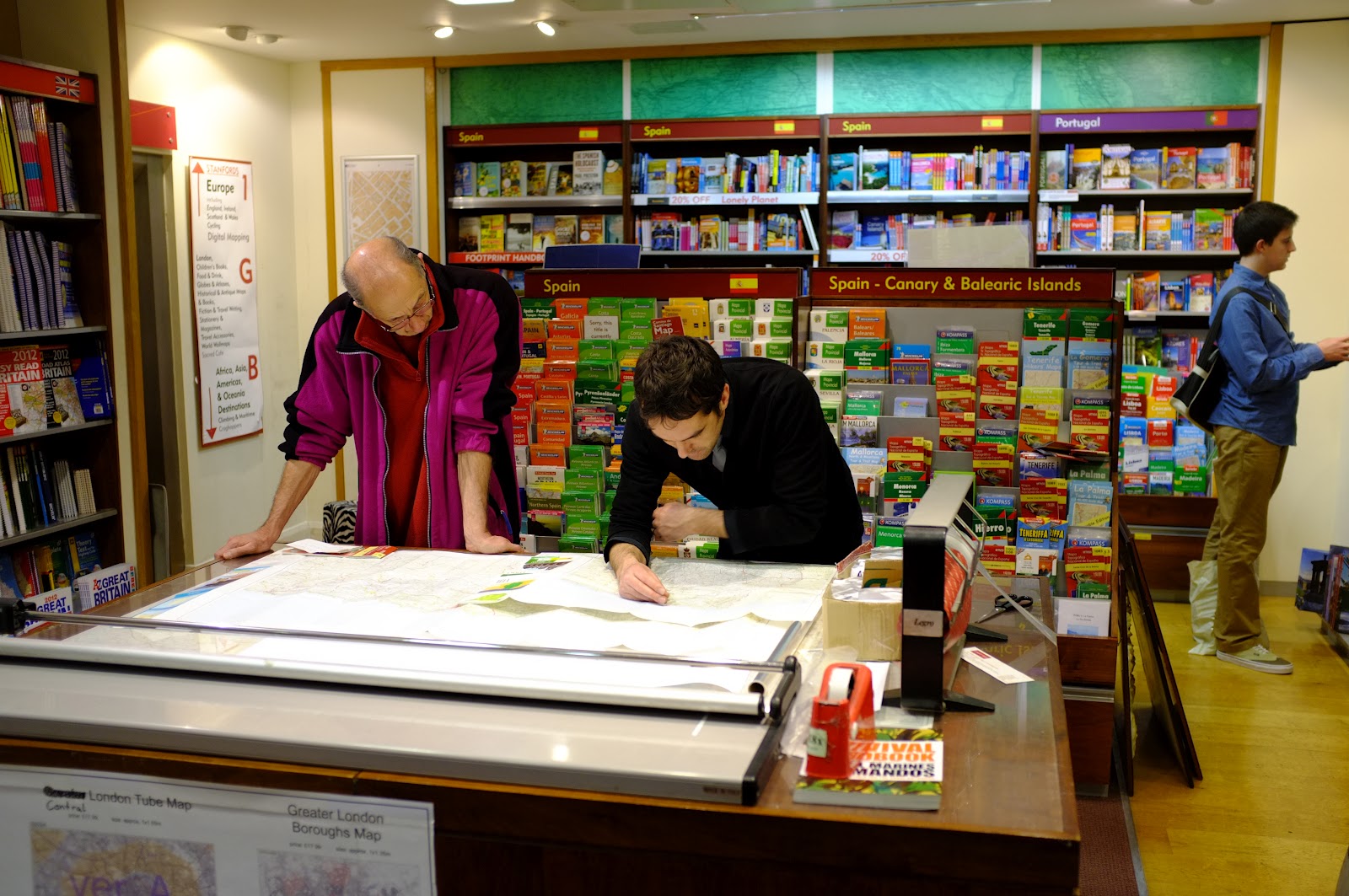 Whilst Stanfords promotes travel literature of all kinds including a vast collection of novels set in every country, the Company also hosts literary events and it sponsors lectures delivered by notable writers from The Royal Geographical Society. In the past, Stanfords secured specialist maps that could be difficult to obtain because some countries considered mapping to be a secret or military function. The persistent Stanfords staff sought them out from helpful foreign survey offices and would purchase a year's supply at a time and discreetly ship them back to London. Did I read somewhere that when the Falklands / Malvinas were invaded the Government headed down to Stanfords to buy up their South Atlantic stock?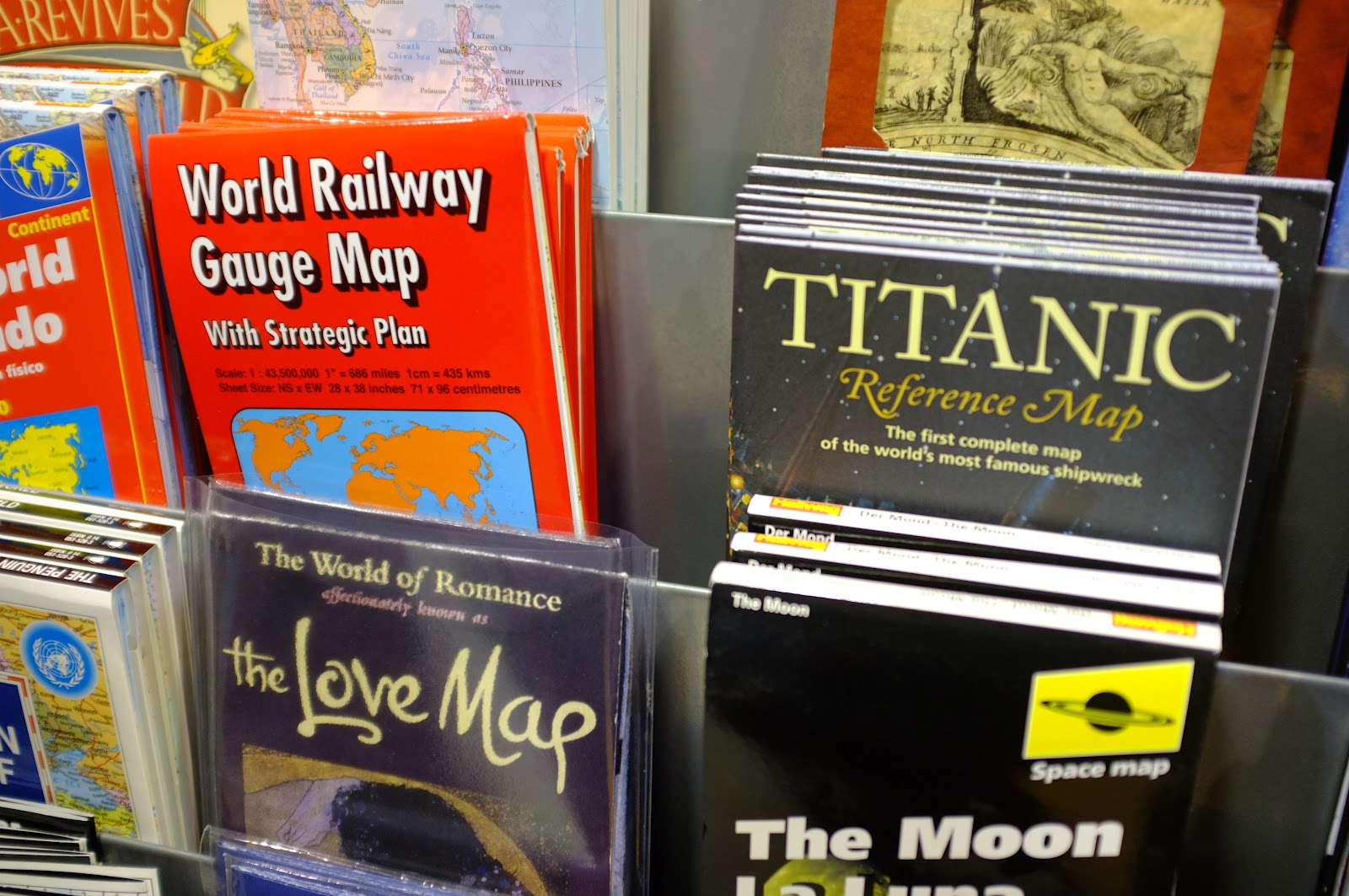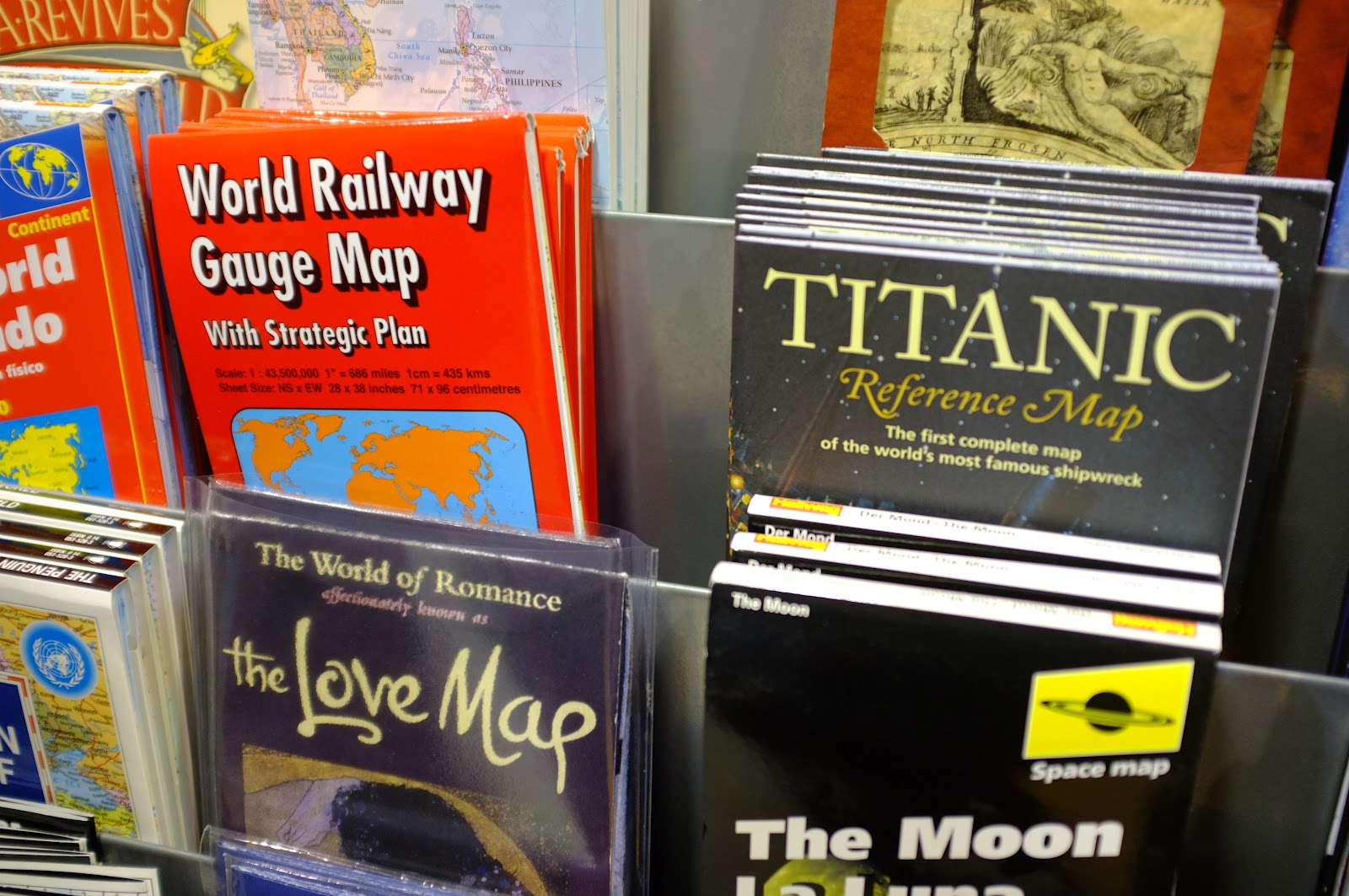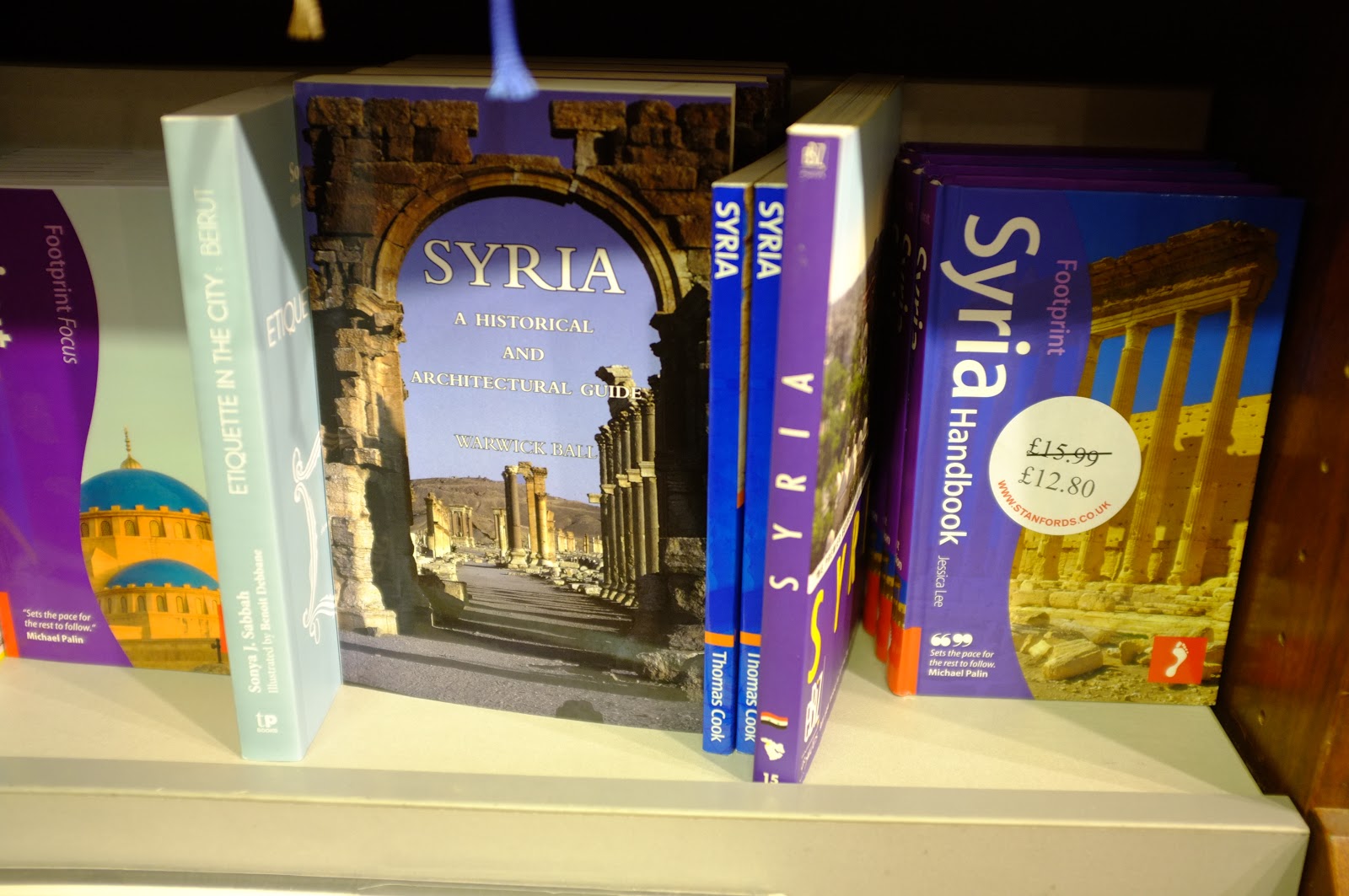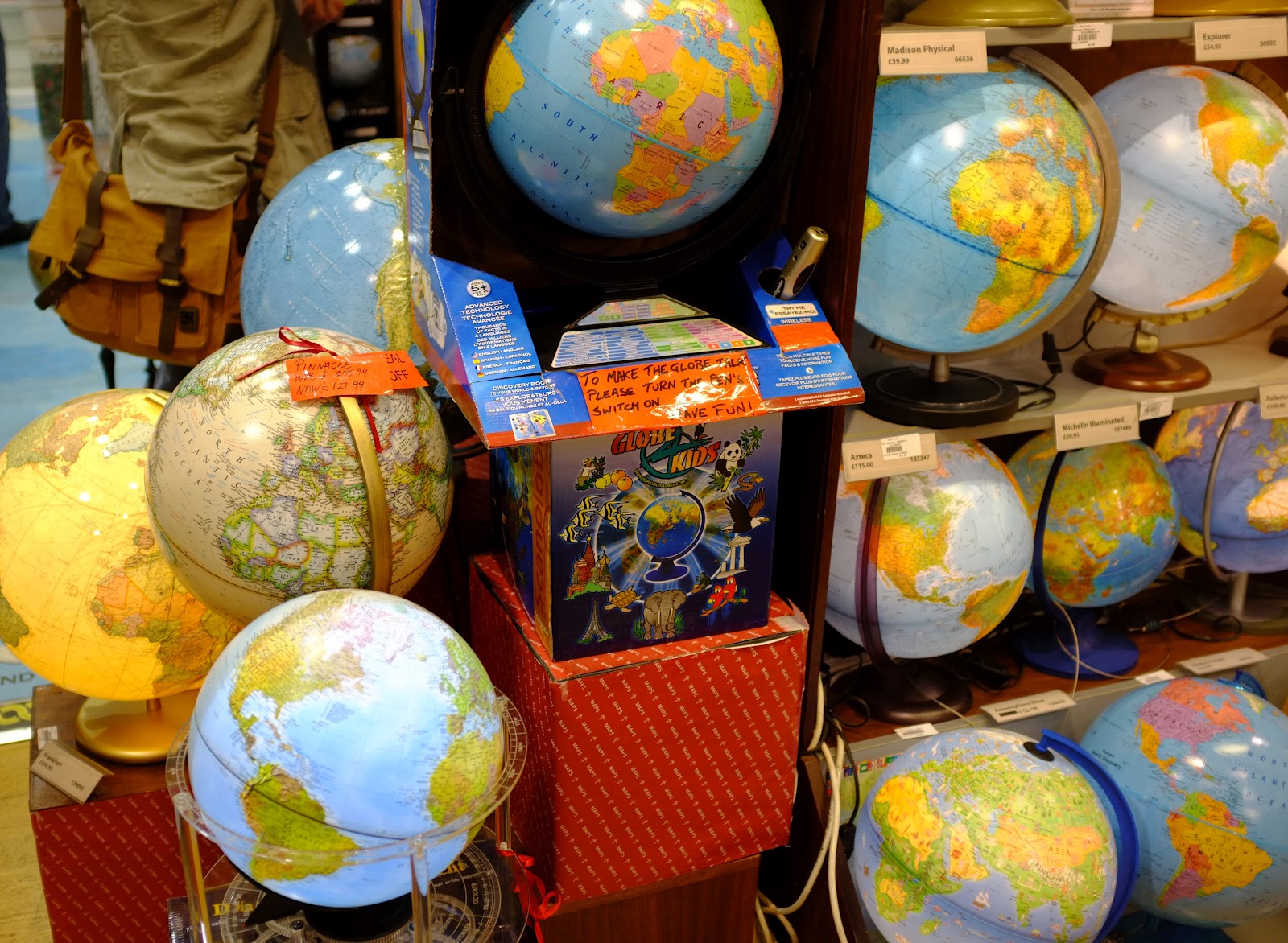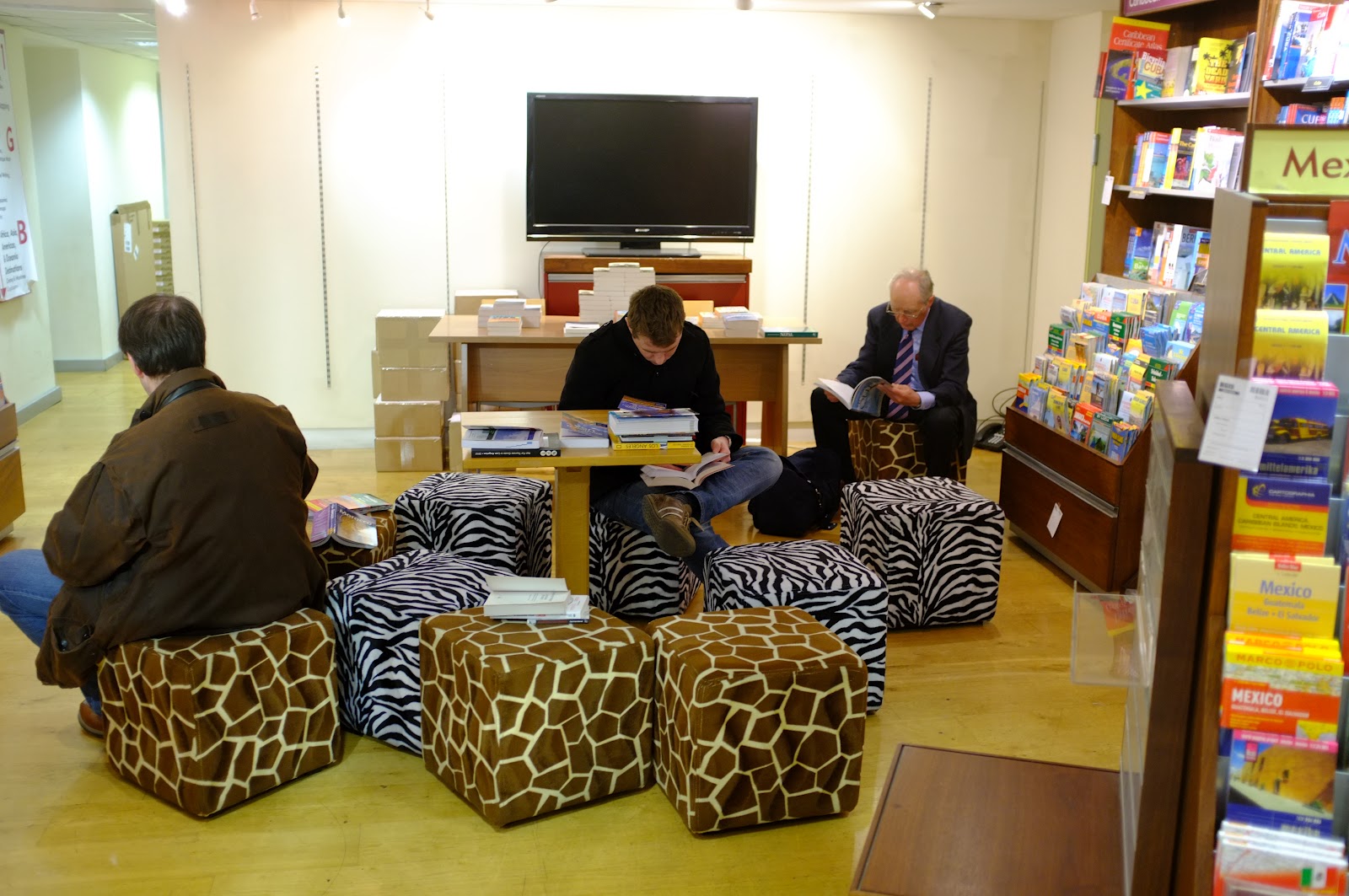 One of the topics for discussion at The Historical Novel's Conference in London during the last weekend of September is Exotic Locations in Historical Fiction. Among the countries to be covered are Japan and Ladakh.
Have a look at the site – you might find yourself booking one of the sessions.