Shortly after The Battle of Hastings Eadgifu Swanneshals, known as Edith Swan-neck was brought to the field at Senlac by two priests of Waltham Abbey, Osgod Cnoppe and Elthelric Childemaister, to identify King Harold's body. Amongst the slain, she discovered his corpse, almost unrecognisable, stripped of all regal insignia. The Waltham Chronicler writes:
'She had at one time been the king's concubine and knew the secret marks on his body better than others did, for she had been admitted to a greater intimacy of his person. Thus they would be assured by her knowledge of his secret marks when they could not be sure from his external appearance.'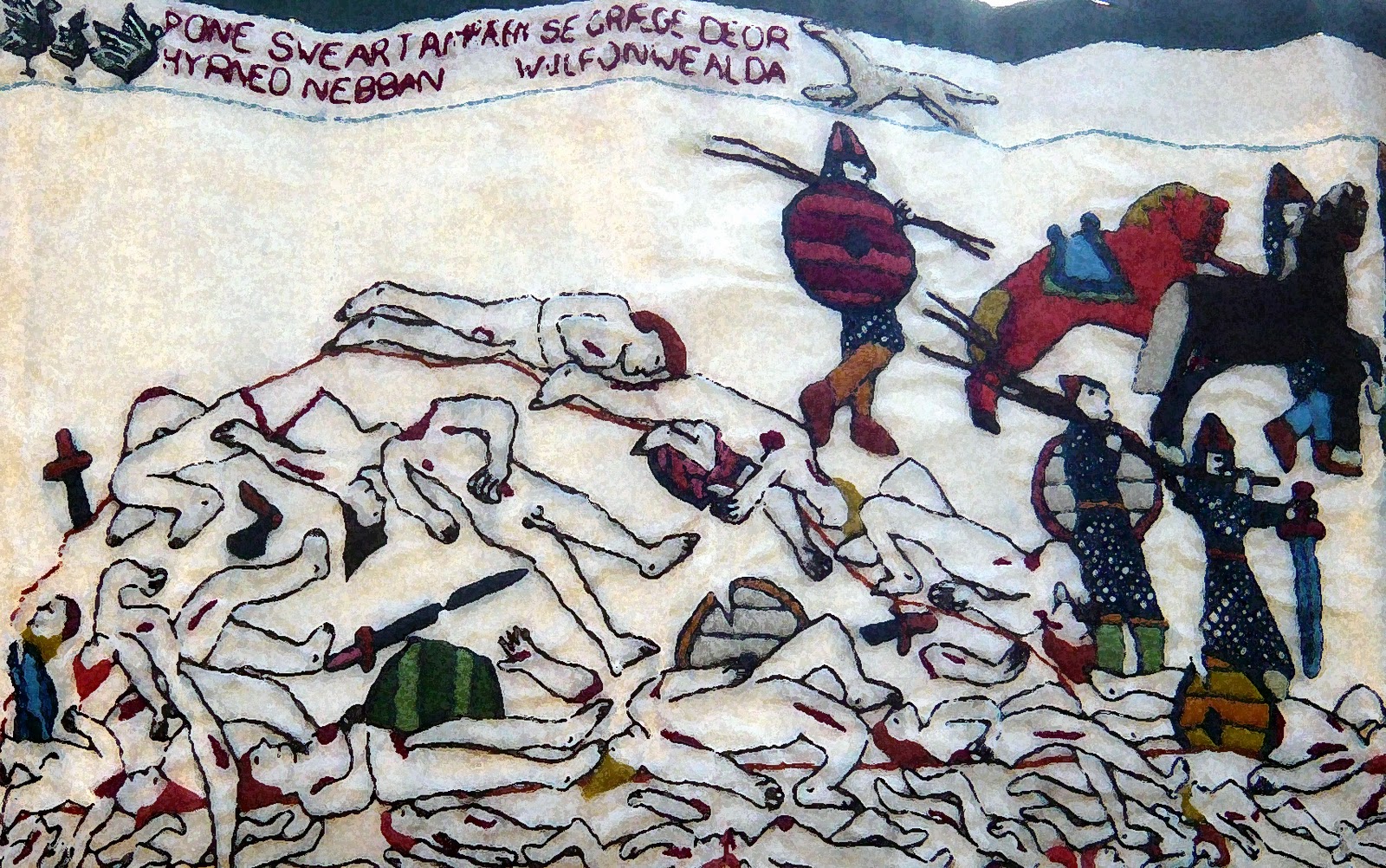 Waltham Chronicle 12th Century

What do we know about Edith Swan-neck? Women are marginalised in early historical accounts so Edith presents a challenge for any twenty first century writer.
Heiress

Edith is recorded in the Domesday Book as Edfgifu the Rich, an heiress who brought extensive lands to Harold's support when he was created Earl of Anglia in 1042. She was an Anglo-Danish noblewoman.
'Count Alain holds Cherry Hinton…There is land for 13 ploughs…19 villans, 22 borders, with 9 ploughs…Eadgifu the Fair held this manor…' The Domesday Book also records that she held other manors in Hertfordshire, Berks, Essex and Cambridgeshire and dwellings in Canterbury. She was a woman of some substance.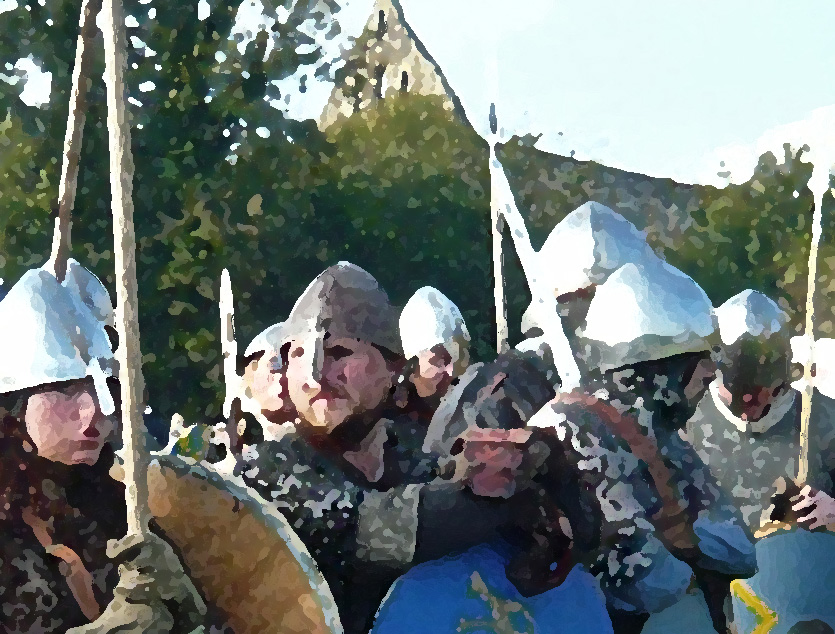 Wife or Concubine

Edith and Harold were married More Danico. This was a system whereby the bride and groom were hand-fasted which perhaps nowadays might be compared to a civil partnership. Historian, Frank Barlow suggests that they were cousins in the fifth degree, indicating that a Church wedding was unacceptable. However, the arrangement allowed Harold to later remarry within the Church. In 1066, he made a politically expedient marriage to Aldgyth, sister of the Northern Earls. Although Edith had now become his "concubine" he was, I suggest, still deeply attached to her and their six surviving children, Godwin, Edmund, Magnus, Gytha, Gunnhild and Ulf. The importance of these children is indicated by the fact that one of them was held hostage in the aftermath of the battle.
A Noble Lady

The swanlike white skin of her neck was a sign of beauty amongst English noble women. She would have been greatly admired. As a wealthy aristocrat, she had her personal goldsmith, Grimwald. As a noble woman she probably received a basic education. We know that she donated a valuable Gospel to Thorney Abbey. Moreover, she was the benefactress of St Benet's Monastery.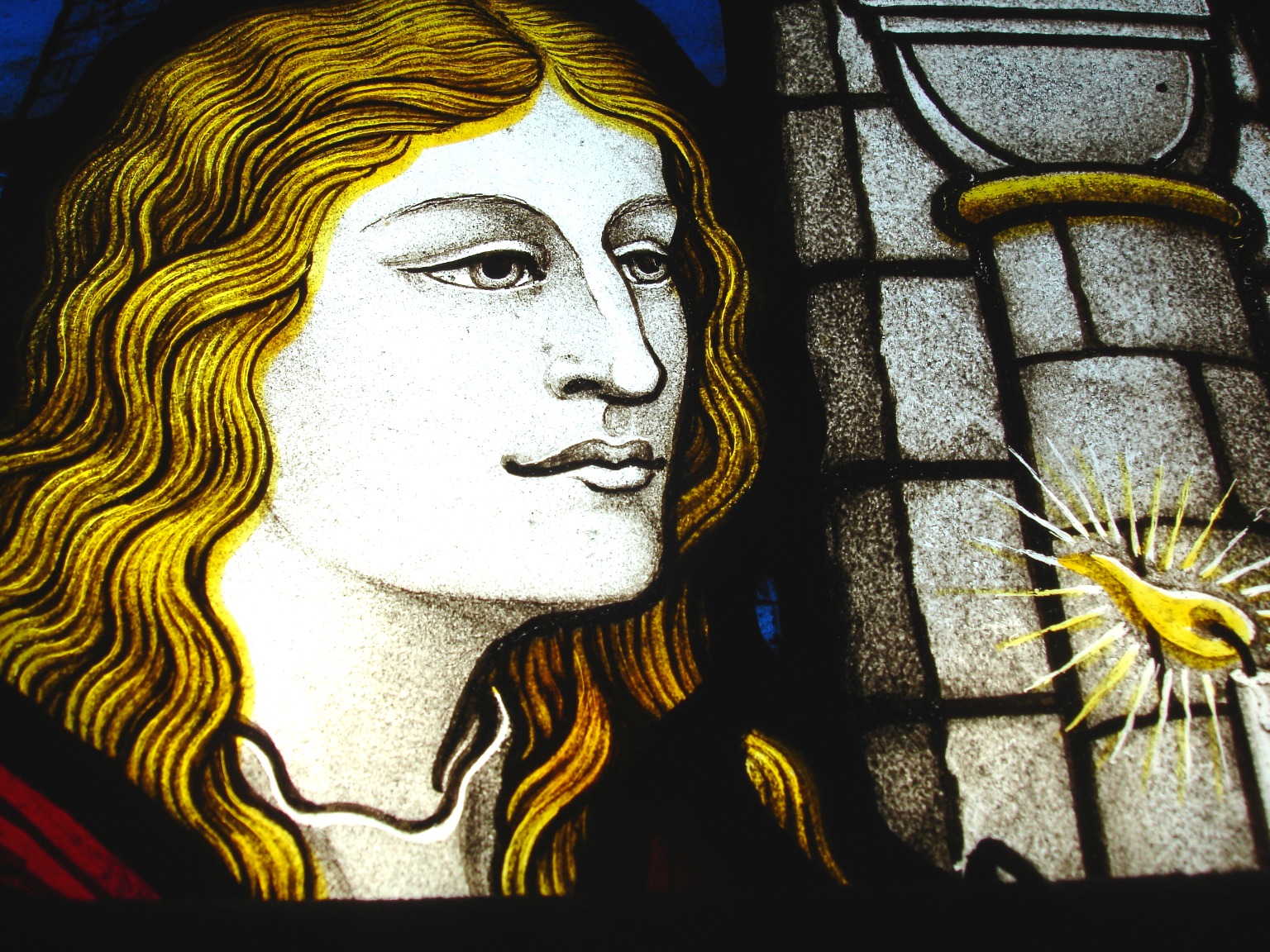 After the Great Battle

Bayeaux Tapestry Historian, Andrew Bridgeford suggests that she fled when the Normans burned Godwin property in Sussex. He posits that this estate is The Burning House depicted on The Bayeux Tapestry. After the Battle, Edith disappears from historical record. By 1086, her lands had passed to an invader, Alain of Richmond. Possibly she joined Harold's mother Gytha in Exeter from where she may have been exiled after the siege in the winter of 1068; perhaps she joined her exiled sons in Ireland or Denmark. Equally, she may have lived out her life in a Nunnery. Whatever happened after she identified King Harold's corpse, I like to think that she survived the terrible aftermath of 1066. As Harold 's lover and mother of his six children she has a place in the epic story of 1066 and therefore should be remembered.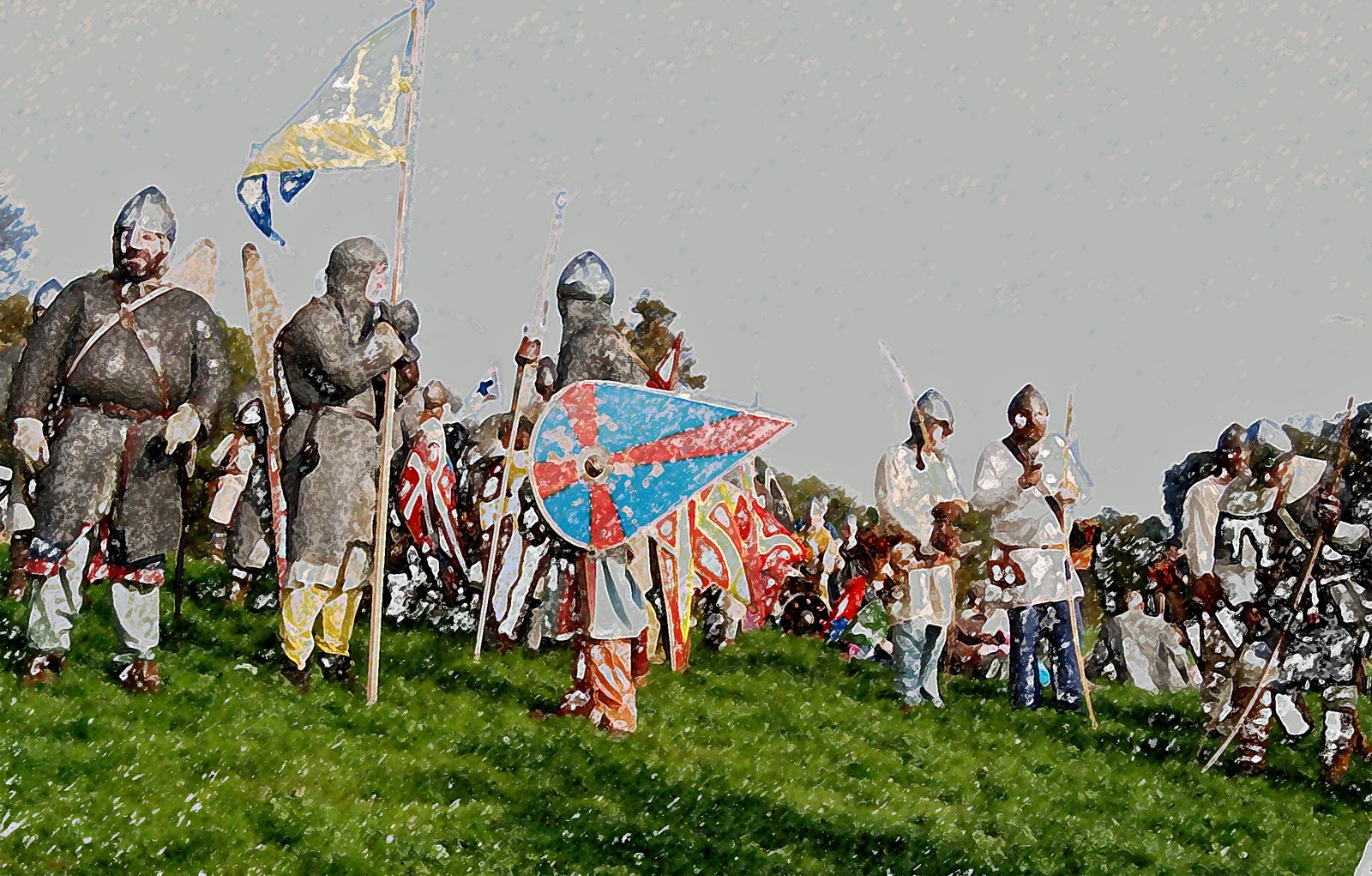 This blog is part of a sequence in commemoration of the Battle of Hastings and there is a competition being run by the Historical Novels Society on this link. There are questions on the six blogs and the chance to win £50 worth of Amazon vouchers.