Today I welcome Charlotte Betts who is a prize-winning author and good friend to the 'Writer's Hub'. Her love for historical fiction has led her to writing it. I adore her novels and am sure you will too. She tells us why she loves writing Historical Fiction in this fascinating post.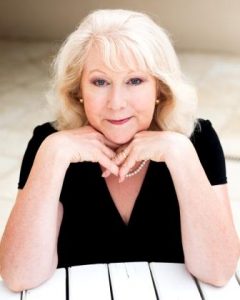 As the author of seven published historical novels to date, the strange thing to me now is that I didn't enjoy history lessons at school. Perhaps this was because I found long lists of dates and acts of parliament very dull and never, at the time, made the fascinating connection as to the effect these dates and acts had on real people.
What I did enjoy, even as a young child, was being taken to visit stately homes. The kitchens were of especial interest since I was a keen cook from an early age. I used to wonder how difficult it would be to produce a roast dinner with no thermostatically controlled oven and if the dog that turned the spit could be induced to keep running by the aroma of roasting meat or if Fido would become bored and curl up for a nap instead.
Then there were the bedrooms. How wonderful to be tucked up at night in a four poster bed with embroidered hangings! It would feel like having a secret camp and, with a supply of good books and a midnight feast or two, I could have stayed in one of those four-posters forever.
I drifted around stately homes in a daydream, listening for echoes from the past and making up stories about the lives of the inhabitants. Afterwards, I'd visit the library to discover more information about how people lived in times gone by. It never occurred to me then that this enjoyable pastime was another way to learn about history. This fascination with stately homes was also, in part, what led me into a career in interior design. But that's another story!
The thing I have always prized most about reading is escaping into another world. To be able to forget that it's a cold, rainy day and leap into a novel set in, say, the warmth of the Mediterranean sunshine, all for the price of a book, is a wondrous thing.
Writing Historical Fiction takes escapism one stage further than reading since the author can place their characters anywhere in the world, in any past era, and make them act exactly as they choose to further the story. Writing really is the perfect career for control freaks like myself.
Historical Fiction needs more research than any other form of fiction and this, for me, is part of its charm. I revel in the freedom to choose areas of research that fascinate me, indulging myself in this method of self-guided education. It's far easier to learn about the Peasant's Revolt or the Act of Enclosure when it's a subject that really interests you.
I also love to visit the locations for my novels. There's nothing quite like actually being there to add authentic details to a story. It's not only about describing what you might see without any modern intrusions, like office blocks or electricity pylons, but noticing details such as the smell of a river, the feel of sand under bare feet, the sound of sheep on the hill or the taste of a local cheese. These details will bring a setting vividly to life for the reader.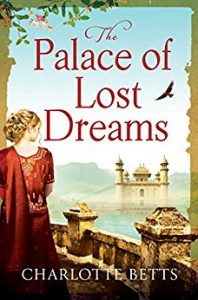 Maps are fascinating, too. The place names often give a clue to even earlier times and it's interesting to compare old maps to a modern ordinance survey to see what has changed. I've spent so long studying historical maps of London that I'd know my way around the city if I could travel back in time to the seventeenth and eighteenth centuries, even though I find modern London disorientating.
I write about ordinary people in extraordinary times in the past. Manners and morals may have been different then but there are still aspects of my characters' lives that will resonate with the modern reader; a failing marriage, a lost child, financial worries or the threat of losing a home.
I feel blessed to have discovered my passion for writing Historical Fiction. I strive to write novels that will bring pleasure to my readers, allowing them to escape for a little while from their everyday lives and to join me somewhere in the past.
The Dressmaker's Secret is available in paperback and for Kindle. Find out more here
The Palace of Lost Dreams is available now for Kindle and will be published on October 31st in paperback. Find out more here
Website www.charlottebetts.com
Twitter @CharlotteBetts1
FaceBook https://www.facebook.com/CharlotteBettsAuthor